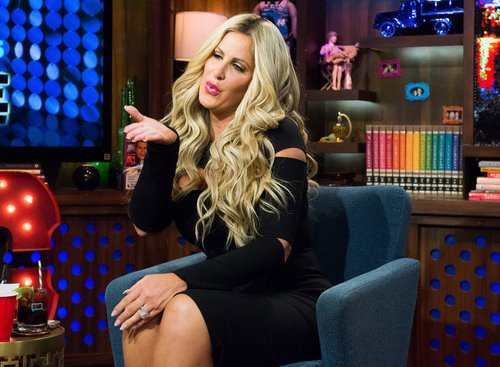 Kim Zolciak Fires Back At Her Haters
Shortly after Kim Zolciak shared a swimsuit selfie on Instagram earlier this week, her haters weighed in accusing her of Photo manipulation, so Kim Zolciak Fires Back At Her Haters
The Don't Be Tardy star, Kim Zolciak FIRED back at her haters, making sure they know she "gives zero f-cks" about their accusations and opinions!
This is why we love Kim Z! LOL!
See, Kim posted the photo below, giving shout outs to Jennifer Stano and Lilly Ghalichi's swimwear company. Then she shouted out to Have Faith Swimwear, and 310 Nutrition.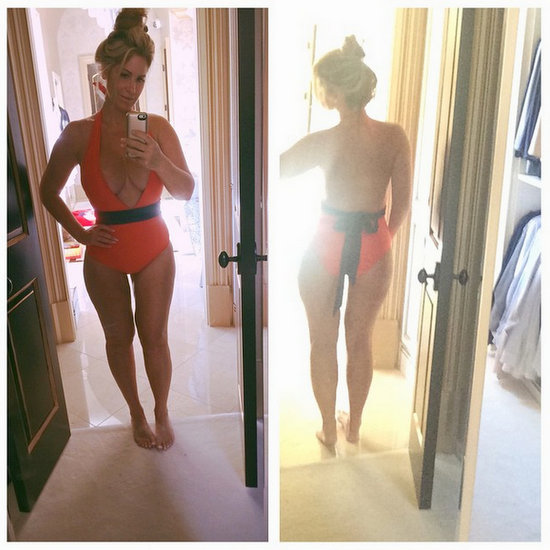 After a series of nasty remarks, Kim FIRED of some shots of her own SLAMMING her critics and haters on Instagram:
"I post a picture on MY IG for MY followers that support me. If you don't like it #unfollow," suggested Kim. "I think I have officially read it all after posting my bathing suit pic yesterday! From photoshopping a thigh gap, to photoshopping my breast, to photoshopping a butt. How about… it's me alllll F*CKIN ME haters… every last bit is ME!! Zoom in real f*ckin close too. I dare you. No photoshopping!!"

"My surgeon didn't change my size. I'm the same size 4 I have always been… YES bitches I'm a size 4. He simply fixed my hernia, repaired my muscles, and gave me the most incredible set of tatas EVER! Soooo kiss my ass, be jealous, hate all you want. I have had 6 kids, 4 of which I had in less than 3 years and yes I look this f*ckin good!

"I shared my story on Don't Be Tardy for the moms out there that are like me, having breastfed your babies and being left with less than perky tatas. I wanted women to know it's ok to take care of you and feel good about yourself after having children. For you sorry ass people on my IG I'm fake etc this is for you."

"I would have a show with or without taping my surgery HOWEVER I wanted women to see first hand the process, the recovery, etc. I always wished I could watch someone go through it."

"P.S. Dr. Hochstein please let me know when you can take a person, squeeze their hips bones, and make them as skinny me! Thank you to @drhochstein you truly are an incredible surgeon. Your patience, commitment, talent, and caring nature was very much appreciated through the process! #madyouaintmehaters #livingMYdream #askbelievereceive #ifyoudontlikemycussingf*ckyoutoo"
Related articles