Kanye West runs off at the mouth again, and as always, his wife Kim Kardashian West is defending him again because it's "not what he meant."
Read on to check out Kanye West Sunday Service 13 January 2019…
CelebNMusic247.com reports another day, another Kanye rant that was simply "misinterpreted" by everyone except Kim Kardashian-West.
If you were unaware, Kanye West has been hosting his Sunday church service that he's been doing for a few weeks now.
He gets a choir to sing gospel and works in his tracks in a gospel fashion. The only problem is that Ye's "service" yesterday had folks mad.
Kanye said at one point:
They want art from the artist. But, anytime they do anything erratic, they just gonna pull up the full documentaries on him. And then, they gonna come with the Michael documentary. We can enjoy all their music all we want.
The YBF reports, Kanye wanted to make his point by stating that we should pull da Vinci's artwork out of the Lourve too.
Of course, people felt like he was also alluding to the #MuteRKelly movement, seeing that we're in the middle of all the "Surviving R.Kelly" documentary fall out right now.
His wife Kim Kardashian rushed to his defense, once again, saying everybody's just misinterpreting him.
She posted this on Twitter: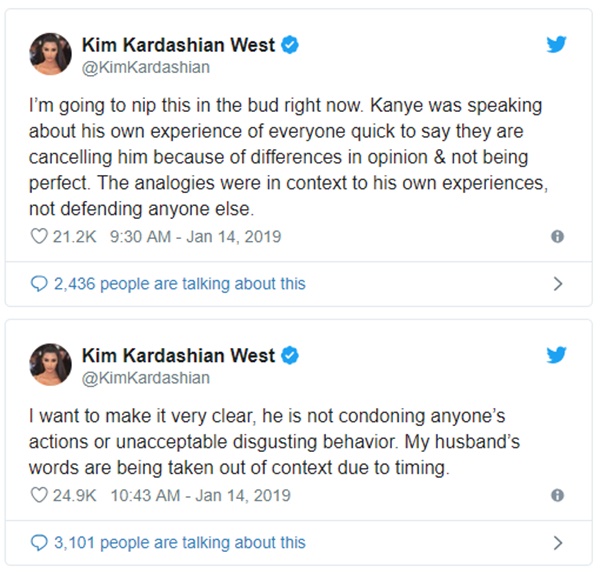 #SMH