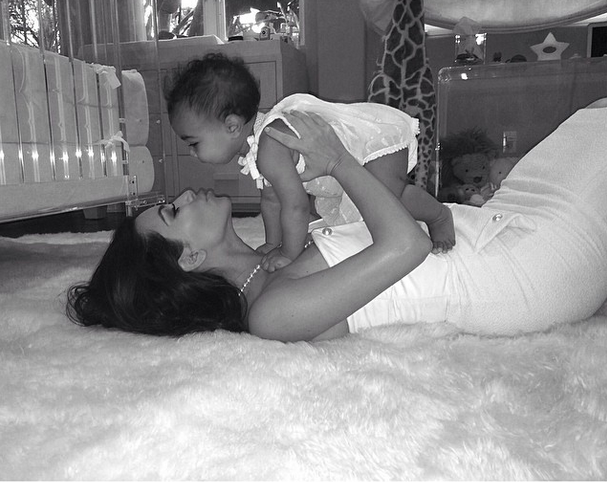 Kim Kardashian shares an adorable Mother's Day photo with her daughter North West.
Kim Kardashian celebrated Mother's Day with her daughter after waking up to a wall of a surprise by her man Kanye West who "want to wax that ass in gold."
Kim started off her morning with a romantic surprise by
Kanye West, 36, gave his main squeeze a wall of flowers in honor of the day.
Kim who was over-joyed writes
"I woke up to a wall of roses, hydrangeas, and peonies!!!"

"I have the best fiance in the world! I love you so much baby!!!! #HappyMothersDay."
Then Kim posted this adorable Mother's Day photo with North.
She werites:
"This little girl has changed my world in more ways than I ever could have imagined! Being a mom is the most rewarding feeling in the world! Happy Mothers Day to all of the moms out there!"
Kim video taped the wall because she wanted her fans to see the wall in 3D, or as Kim put's it:
"You have to see this 3 dimensionally! Best 1st Mothers Day ever!!!"
Ok we will give her a break because of Mommy's day. – Take a look:
Thoughts?
Romantic or NOT?
Related articles