DAAAAAAMN! Keyshia Cole Dumped By 24-Year-Old Boyfriend!
According to reports, R&B singer Keyshia Cole had been dating music artist Niko Khale for the past year until now. Read on for all the tea spilling…
CelebnMusic247.com reports that it has been confirmed that Keyshia Cole's 24-year-old boyfriend has dumped her.
Keyshia Cole and music artist Niko Khale are NO LONGER a couple.
Khale became both a father and a stepfather to her eldest child. Together the couple had a son, Tobias, and Keyshia's eldest, Daniel Hiram Gibson Jr., is from a previous relationship.
Well, it appears, the two recently split – And one entertainment insider that it was Niko who "dumped" Keyshia. Consequently, neither artist is following one another on social media: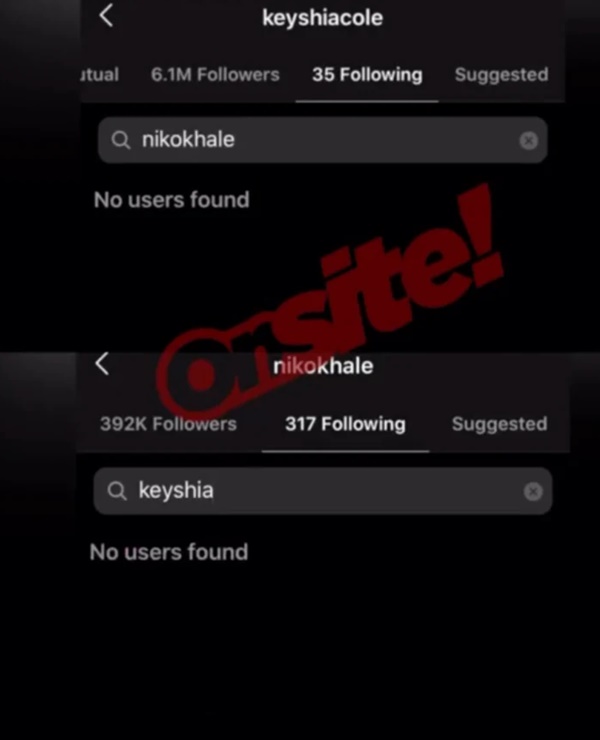 Gang!
View this post on Instagram
Now it seems that those days are apparently over since he posted this subliminal:
In June, Niko posted a family photo with Keyshia and their kids with the caption:
The couple began dating in 2018, with their relationship sparking a lot of reactions on social media due to their age difference (Keyshia is 14 years older than Khale).
Keyshia was very sensitive to those criticisms and showed her displeasure for those kinds of comments during an appearance on Nick Cannon's morning show, where she refused to accept the presenter's view that she was Khale's "elder."
Keyshia Cole Refused to be Labeled
When Nick Cannon tried to give her some advice on the fact that she was her boyfriend's "elder." Keyshia didn't want to accept such a label. Cannon didn't down on his assertions, explained that there was nothing wrong about a younger man being molded and shaped by an older woman he is in a relationship with.
Now she is single with Niko's child.
We will keep you posted when we hear more tea…