We just got an update on Kevin Hart and according to his wife, Eniko Hart, who was on her way into the hospital, "he's fine."
Eniko Hart was reluctant to speak with cameras as they were all up in her face walking alongside her as she made way to the hospital in Northridge. Read on for more details on Kevin Hart Recovering From Back Surgery…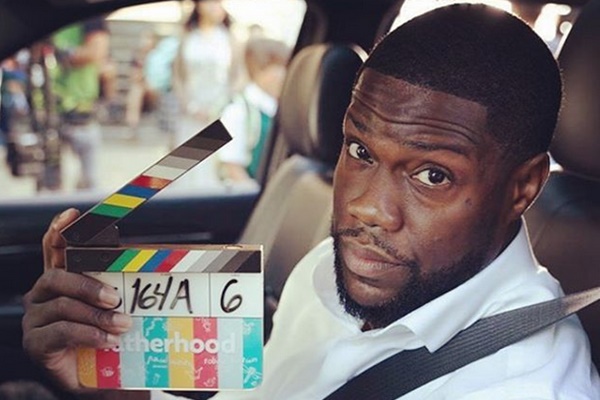 CelebNMusic247.com reports that Kevin's wife, Eniko Hart says Kevin's "going to be just fine." It's clear the previous day and night have taken a toll on the Harts.
This is really one of those times when the world wants to know what is up with Kevin Hart, but its time all outlets should respect the families privacy. hint, hint TMZ. Check the video here and see how Eniko was just trying to be calm and get away.
Anyways, Kevin Hart is on the mend this morning after going under the knife Sunday less than 24 hours after being injured in a horrible car crash on Mullholand drive. Kevin suffered major back injuries and was taken to Northridge Hospital.
A source connected to Kevin tells us doctors completed hi back surgery successfully on Sunday evening.
Another source told us the comedian is expected to remain in the hospital for at least a couple of days while he recovers.
Fox News broke the story first on Kevin being in an accident so don't be fooled by other outlets claiming to be first (TMZ).
What we did learn is Kevin was NOT taken to the hospital first, he went home with assistance from a bodyguard and then was rushed to Northridge hospital with what cops called a "major back injury."
Basically what we all need to know is that Kevin Hart Recovering From Back Surgery!
Get well soon Kevin. Stay strong.