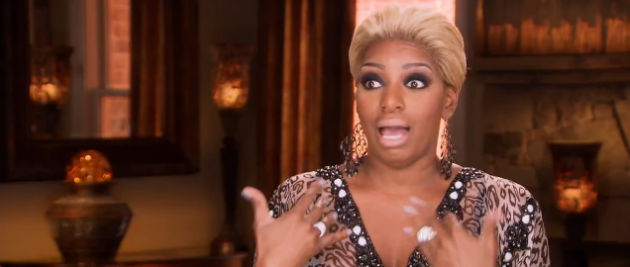 The Real Housewives of Atlanta star Kenya Moore is calling out NeNe Leakes for her (alleged) failure to deliver on a promise made to Detroit public school kids.  The duo promised to donate the money to a Detroit foundation for public schoolchildren after NeNe told Moore that if she donated $20,000, then she'd match it.
[rpi]
It is that charitable vow that Moore says Leakes has failed to live up to.
Moore told HipHollywood.com:
"I think that it is typical NeNe!"

"She is really, to me, showing the disgusting part of her personality."

Kenya Moore snapped.

"It doesn't have anything to do with me or you. It's not a pissing contest. Give the money to the kids in the city of Detroit for education."

"It has nothing to do with whether you like me or when you said you were going to donate it, or when I said it."

Moore says it's not personal … well it sort of is, but only 'cause of NeNe.

Kenya concludes:

"She's the one who said, 'I write the check, you write the check, we write it together.' But I wrote the check first."
Ouch!
Related articles