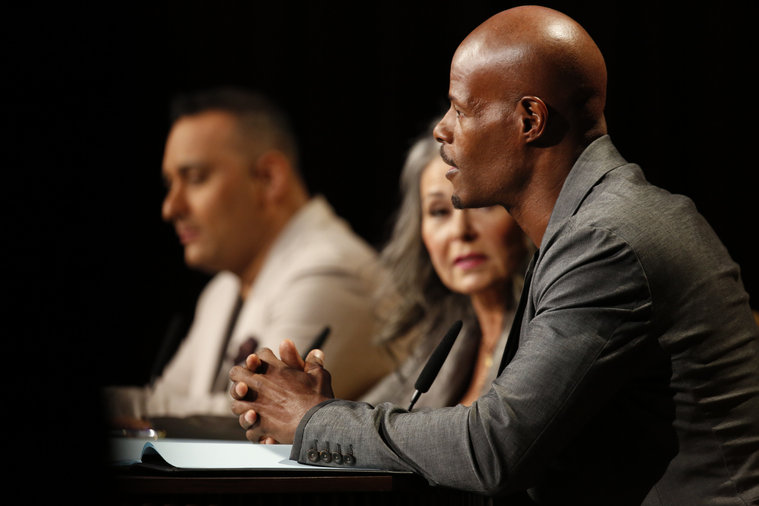 Comedic veteran and In Living Color creator Keenen Ivory Wayans says Wanda Sykes' rebooted Last Comic Standing is the perfect mix.
CelebNMusic247.com has learned that Keenen joins fellow comedic veterans Roseanne Barr and Russell Peters on the judging panel, joining the NBC show was a no-brainer.
"It's a great job for each of us because we love comedy."

 "Watching young comics and getting to find a star amongst them is exciting for all of us. And the people who are doing the show are people that we know, and we know they have an expertise in this area as well – Wanda Sykes and [co-producer] Page [Hurwitz]. Their collective, along with their vision of the show, got me to say yes."
Here is what EuroWeb has to report on Keenen Ivory Wayans who talks about the new season of LCS and the quality of comics in the competition.
The competition was invitation only, so comics trying out had to be funny enough from jump to earn a spot in the audition rounds – another selling point for Keenan.

The judges will whittle the invited 100 to a Top 20, who will then compete in a semifinal round. The top 10 will advance into the challenge rounds, which has the comics competing in different comedy disciplines, such as sketch, improv and stand-up, proving themselves both individually and in teams.

Then the funniest of all will take the title of "Last Comic Standing," as well as an NBC talent deal and a half-hour scripted project to be developed by Universal Television.
Listen to Keenen talking about the component that got his attention:
Last Comic Standing airs Thursdays at 10 p.m. on NBC.  View some sets from the show below:
Related articles