Karrine Stephans Sets Record Straight On 'Basketball Wives LA'
Written by Trip // November 19, 2012 // Celeb Reality, Celebrity Rumors, Latest News
(CelebNMusic247-News) Karrine Stephans Sets Record Straight On 'Basketball Wives LA'
Earlier thisKarrine Stephans Sets Record Straight On 'Basketball Wives LA'week rumors spread that Karrine 'Superhead' Steffans was joining the cast of Basketball Wives LA.
Karrine Shuts the RUMORS DOWN: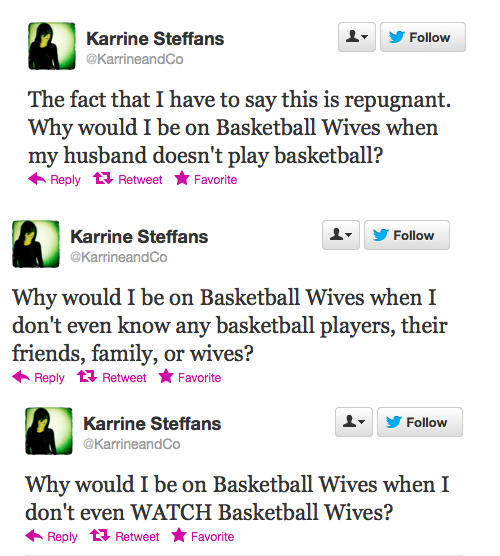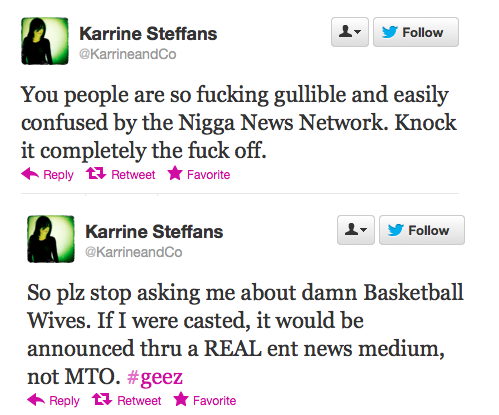 Could you imagine the drama on the show if she signed on?
were talking top rated chick fights, face slaps, and shit talking between the ladies and Karrine.
Oh welll, I guess she'll just write another book.
Comments?
CelebNMusic247 brings you latest news on celebrity daily…Stay connect:
Stay Connected to CelebNMusic247.com: Follow us on Twitter – Like us on Facebook and Friend us on YouTube or Download the CelebNMusic247.com Toolbar below:
Related articles