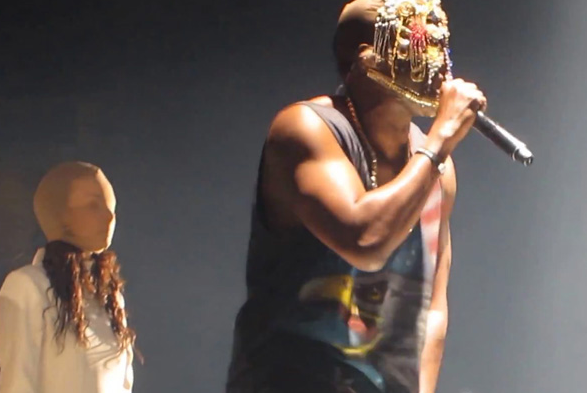 (CelebNMusic247-News) Kanye Forced to SLASH Yeezus Ticket Prices
Kanye West Yeezus Tour kicks off next week and apparently the second leg of his tour is failing to sell tickets.
Word is, the second leg of the Yeezus Tour kicks off Feb. 22 at Boardwalk Hall in Atlantic City are so slow Ye has forced the venue to slash ticket prices in half.
Will Kanye fans head out to see him touring?
Here's the drop:
Tickets went on sale  Jan. 9 for $69 but according toRadar Online earlier this week prices had been slashed to $35 in a desperate effort to fill the venue.

Large blocks of tickets have also been designated for radio station giveaways but as of yesterday plenty of seats were still available.
Sounds like a right price?
Related articles