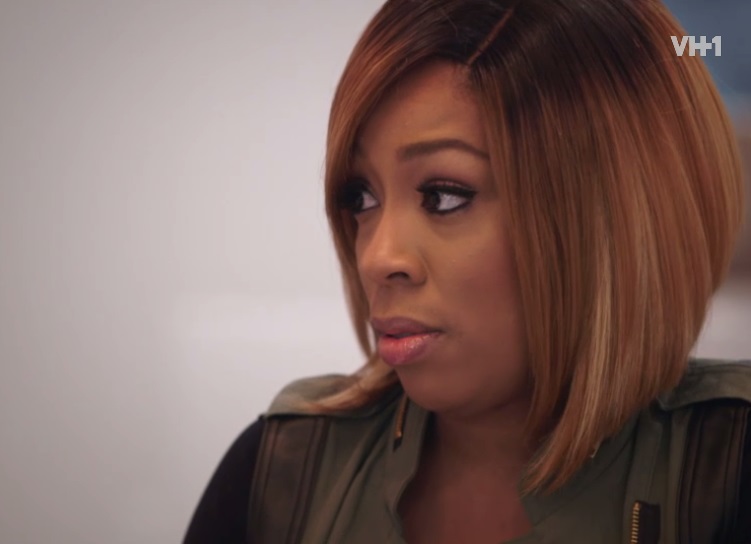 K Michelle Home Is Infested With Freeloaders!?!
On K Michelle My Life, K Michelle Home Is Infested With Freeloaders who don't want to do anything except live off her hard work and labors.
Now we've all had infestations like ants, roaches or spiders, or mice, but all those things can be exterminated. What worse is a freeloading friend who has no clue!
K gets the best birthday gift ever, first her son comes to visit and spend some fun time with her and then her assistant make her party a night to remember.
[rpi]
K's old friend Tracie just doesn't get it! She is NOT only a freeloader and lazy, she continues to get under K Michelle's skin NOT taking care of K's dog. Tracie doesn't do anything, she's NOT looking for a job, not paying rent and not helping out. In out book she would have earned her self a one way ticket out the door!
Watch what happens and how K Michelle tries to take care of the BS, because Tracie knows she is the problem. (FYI: Friends like that only hold you back):
Just watching last nights episode of My Life got under our skin, because we had roommates before and all they equated was mo money, mo problems, and mo cost!
Our rule is NO ROOMMATES unless we kicking for more than a year! Yes there is a one year rule – ain't nobody moving in unless they prove themselves. requirements include, job, bank account, no drama, and on the road to success! Ladies this should always be the RULE for all men and men this should be the rule for all women.
Word of advice K, get rid of both the heffas in your home, it's NOT your responsibility to help them get back on their feet. Find them an apartment, pay their rent for three months to give them ample time to get a job and do it for themselves.
What you didn't see on last nights episode was K Michelle's other freeloading friend Nema, Jonathan and Paris deciding that they need to go all out for the party.
Watch them Clown Around:
Related articles