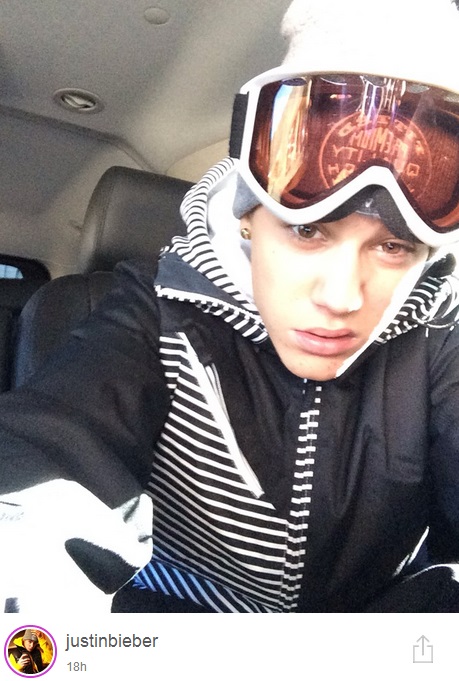 After having his house raided and his friend Lil Za arrested the alleged drug addict was caught pissing in the snow in Colorado.
Justin Bieber proves he is still a boy, pissing in his initials the snow and marking his territory in Colorado ALL while nearby residents looked on in disbelief. #BiebsPissingInSnow #AnnoyingJustinstrikesagain
Here's the drop:
An eyewitness tells TMZ … Bieber and his crew were driving in Snowmass, CO, Sunday when his motorcade of Escalades pulled to the side of a private road in a wealthy residential area.

We're told Bieber hopped out, surrounded by bodyguards, and proceeded to whizz in the snow.

Bieber was gone in a flash, and stunned residents went over to inspect the scene … where they say Bieber had peed his initials "JB" in the snow (PHOTO).
This is not the first time Justin Bieber was caught out there, pissing in public, Last year the annoying Bieber pissed in a restaurant's a mop bucket, which didn't sit well with police.
This is why we have 10 reasons why Justin Bieber is the new K-Fed…
Related articles