Justin Bieber Cucumber Revealed!!!
You might say that Justin Bieber Cucumber Revealed since the 21-year-old "What Do You Mean?" entertainer was photographed with his clothes stripped off in Bora Bora.
We previously showed you Justin Bieber's FULL MOON in Bora Bora, but now The Biebs was spotted balls out while hanging out with rumored girlfriend Jayde Pierce on Tuesday (October 6) in Bora Bora.
[rpi]
Justin has yet to make a public comment about the full frontal pics, but did share several photos from his vacation on Instagram.

Meanwhile, he is also getting ready to release his upcoming new album, Purpose, which drops on November 13.
In fact, Justin just got the album title #Purpose tatted on his abdomen:
Here are some more photos of Justin in Bora Bora via Bieber's Instagram:
The pics above are cool, but these are the photos of Justin's flag pole flapping in the wind that are causing a stir on social media: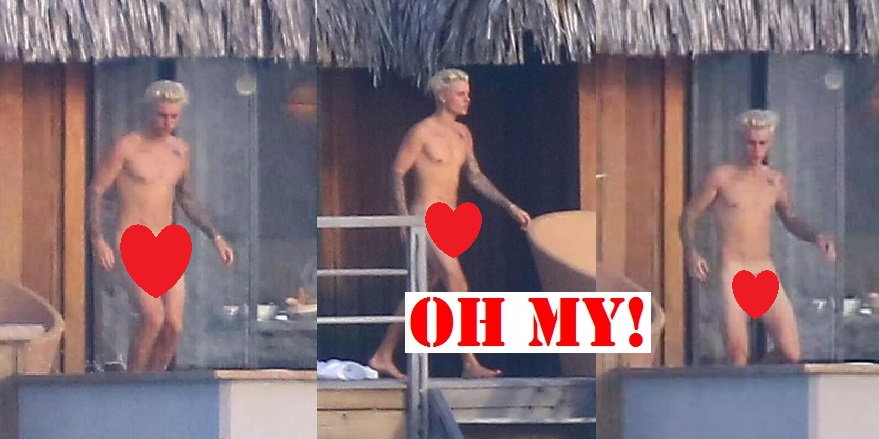 We guess when you're out of country you just let it all hang out – who knew someone was snapping photos?
What do you think ladies?
Would Justin Bieber be the perfect man to hang in Bora Bora?