Judge Denies R. Kelly Motion To Dismiss Herpes Charges!
R. Kelly and his legal team were back in court for more disappointment. Kellz learned real quickly that a Brooklyn judge is NOT hearing anything he or his legal team has to say. Read on to get the tea spill on R. Kelly an his latest drama in court about his herpes charges…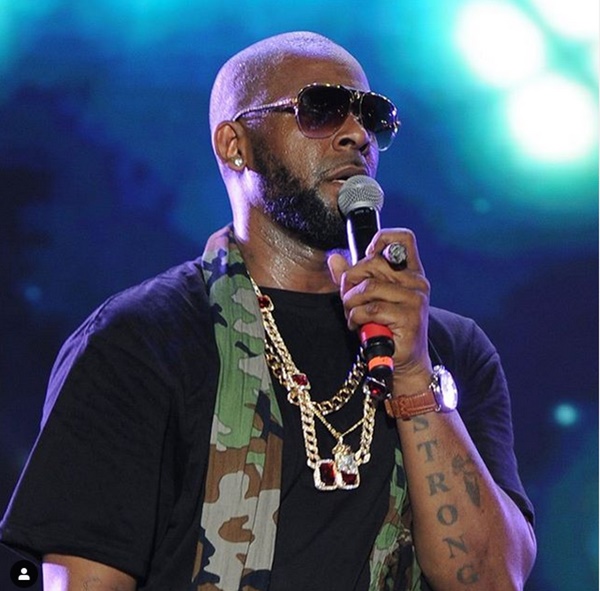 CelebNMusic247.com reports that a Brooklyn judge has turned down a bid from R. Kelly's legal team to dismiss his herpes Charges where he knowingly infected a 19-year-old fan with herpes.
If you ask R. Kelly, the charges were unconstitutional because the woman was 19, and therefore a consenting adult.
Kelly's team tried to justify herpes charges with this statement:
The charges against him are not, as he claims, premised on his 'private sexual decisions' or 'private sexual conduct.'
Well, the judge wrote in her ruling since she didn't see it the same way that Kellz looks at his sexcapades.
She stated:
Rather, the allegation is that the defendant knew that he had herpes and engaged in sexual activity without telling the victim that he was infected.
In May 2017. there is enough documentation to prove that Kellz arranged travel and hotels for the alleged victim so they could meet up after a Long Island show.
YIKES!
Prosecutors wrote:
The defendant did not use a condom. Prior to the intercourse, the defendant learned from his health care provider that he had contracted herpes, an infectious venereal disease, and that he should inform his sexual partners of this diagnosis and use a condom to limit exposing his sexual partners to herpes.
Thoughts?
Photo: Instagram