Joe Budden allegedly getting "caught" with his side chick in Miami after a video was published online over Spring Break.
Read on to find out what Joe Budden alleged side chick Jazzma Kendrick is revealing…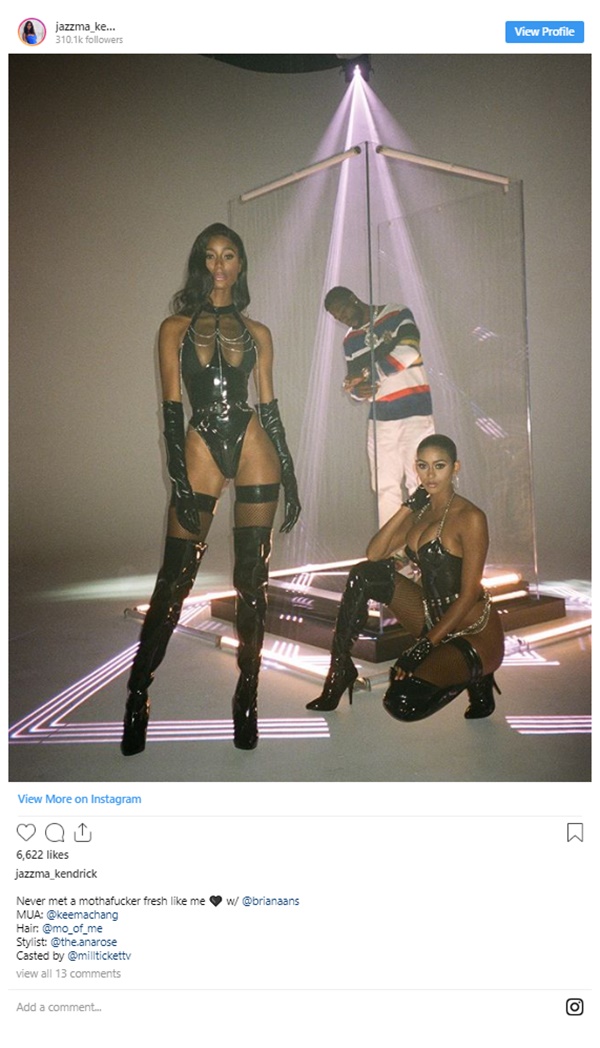 CelebNMusic247.com reports that Joe Budden alleged side chick Jazzma Kendrick was actually messing around with Joe's cousin NOT Joe Budden.
If you recall, social media took Cyn Santana's side finally understanding why she called it quits with Joe Budden, the podcaster and rapper.
People started to refer to Jazzma Kendrick as a homewrecker, singling her out as the reason why Joe and Cyn are no longer engaged to be married.
But like we said above, that is NOT the case.
If you were paying attention to the video the two aren't walking hand-in-hand or making out… they're literally just walking down South Beach.
According to Bossip, Jazzma Kendrick has explained the video that has people talking in an Instagram comment. She reportedly said:
No one was caught doing anything. I dated Joe's cousin. We stopped talking but Joe and I remained friends. Platonic friends! Joe visited Miami with some friends and asked where they could go. I took them to a lounge. We all left together as a group, then went our separate ways. The end.
So now, everyone can stop harassing her. Hopefully, Cyn and Joe find a way to make things work, but it looks they might just be co-parenting their newborn.
We actually hope they get back together.