New York rapper Jim Jones and 50 Cent have an excuse for going extra hard on the 'gram at each other, but Capo is trying to tell Fiddy to cool it.
Both rappers are Cancers – Joseph Guillermo Jones II aka Jim Jones was born on July 15, 1976, and Curtis Jackson aka 50 Cent was born on July 6, 1975. Read on to see the latest shots FIRED by Jim Jones and 50 Cent...
When it comes to being a Cancer, Jim Jones and 50 Cent both posted the same photo on Instagram, but it's what they said in the captions that are making the difference.
First, 50 Cent made it clear of his sign while firing shots at Capo: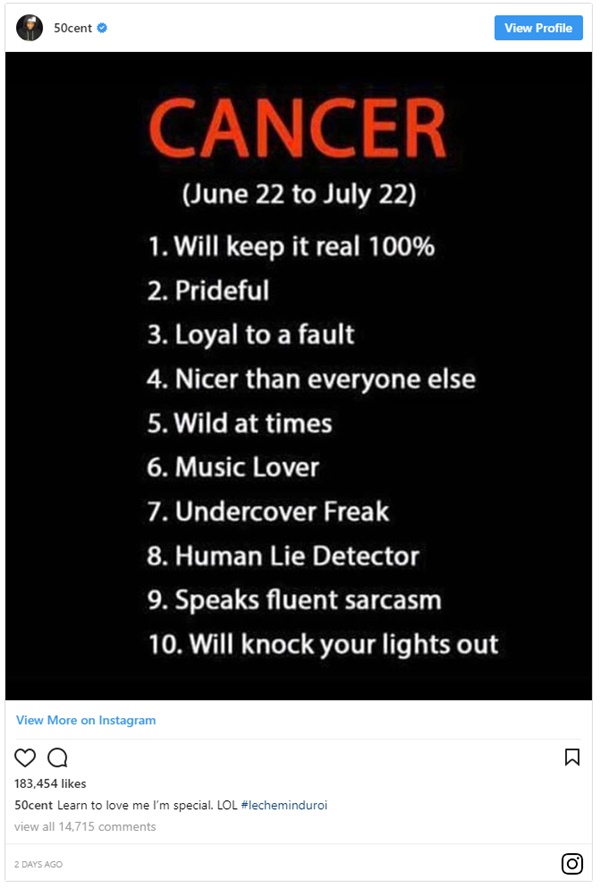 Jim Jones who will be 42 next week posted this on Instagram on The 4th of July: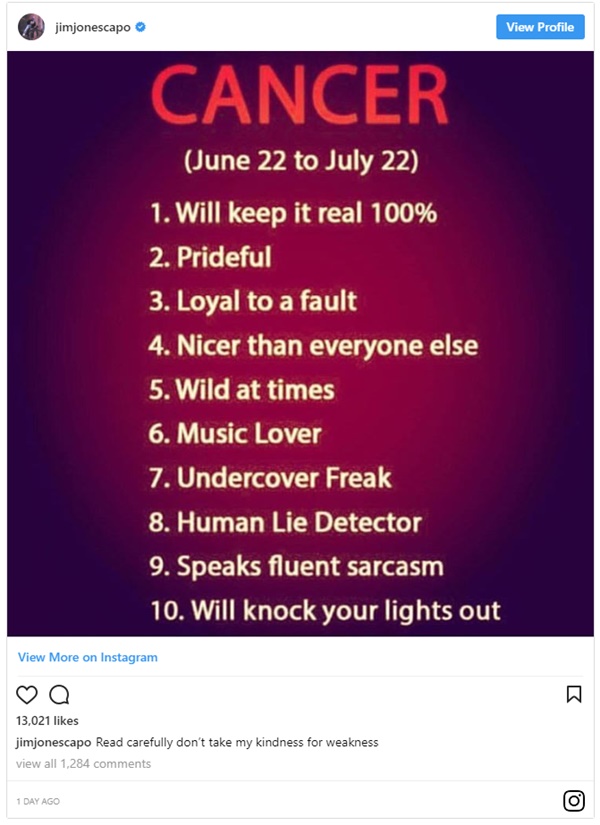 For the past couple of weeks, Jimmy and Fiddy have been taking aim at each other on social media. It has been rather playful at times while others times it seems to be on the fence.
What do you think about these two continually going back and forth at each other since Jim got popped by Georgia police in June? 50 Cent has continued to stir the pot.
Happy Birthday 50!
He posted this video of himself blowing out all 43 candles.