Ok, there is some hot tea spilling about Jay Z allegedly involved in an R. Kelly sex scandal with a 15-year-old girl.
Read on to get more alleged news about Jay Z who is being pulled into the R. Kelly case that is being built currently as his attorney's prepare to go to trial…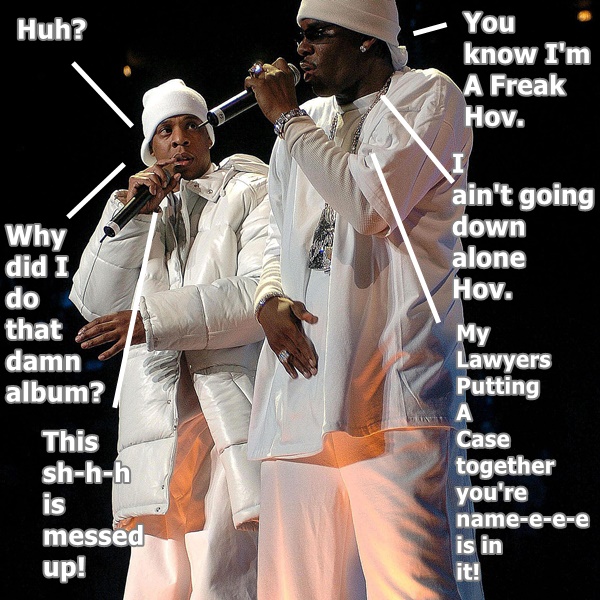 CelebNMusic247.com that when Latoya Middleton was 13-years-old, she met R. Kelly when he was working with Jay Z on the Best of Both World's album.
Apparently, Latoya Middleton was allegedly living the Best of Both World, no pun intended.
Latoya Middleton alleges that she met R. Kelly and Jay Z at an after-concert party where Kellz instructed her to call him daddy and they exchanged numbers.
Middleton is also alleging that R. Kelly took her virginity at 13-year-old. She also says that her mom didn't care about the relationship because she didn't have a "normal mother-daughter" relationship. #BOO
The girl continues to allege that she was given pills and Hennessy by R. Kelly, and allegedly had relations all night in the studio, with people coming in and out. She said that sex with Kellz was extremely painful, but she allegedly had sex with her day and night, according to Tasha K who broke the news first.
Doesn't this sound like one of the stories taken straight from "Surviving R. Kelly"?
Sorry to say, but this girl sounds like she is lying and just trying to get her 15-minutes of fame using R. Kelly as her storyline.
Here is where Jay Z gets pulled into the whole thing:
Latoya Middleton is also alleging that she met Jay Z at 15-years-old, during a session with R. Kelly. She claims that she was ordered to go out to get some food and when she came back where Jay Z was waiting for her while she was sat on Kellz lap.
She claims that she knows R. Kelly's deepest fetishes where he is into scat, golden showers and internal golden showers and more. Lotoya contradicts her book "Surviving Daddy" when she says that she also had sex with Kellz and his security Bubba.
Middleton allegedly pleasured Jay Z in a dressing room the 2nd time they met. Latoya who was one of Kellz girls thought he found out because that same day he was violent with her, choked her.
Latoya Middleton is said to have left R. Kelly in 2008 for her actual husband, but she doesn't know if the baby is her husband's or R. Kelly's.
What do you think? Does this sound like a money grab regarding Jay Z? Could Kellz be the daddy? Is this story true?
These victims are coming off like liars!
Weigh in…