'Insecure' Actor Jay Ellis & Girlfriend Nina Senicar are expecting their first baby and getting ready to tie the knot.
Take a breath and prepare yourselves Insecure fans since sexy hunk Jay Ellis and his longtime girlfriend, actress Nina Senicar are making major life moves together. Continue on…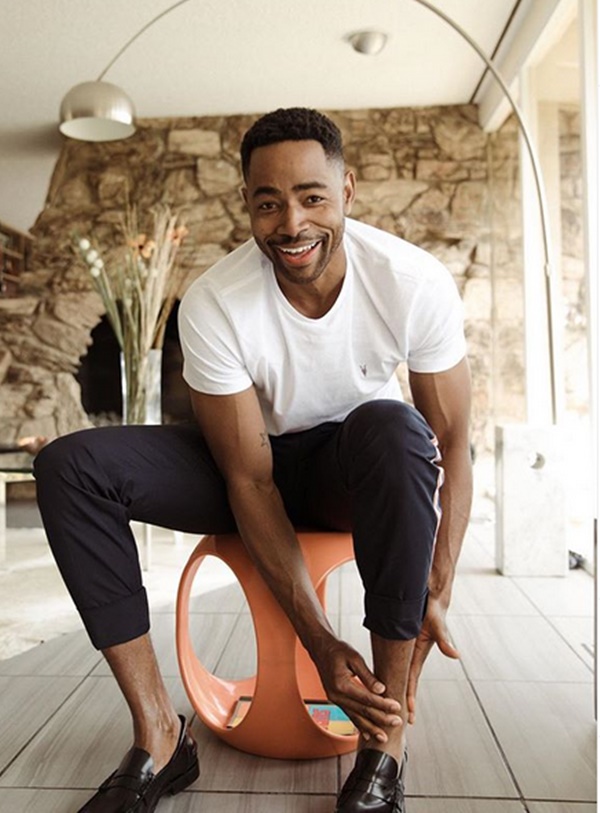 CelebNMusic247.com has learned that actor Jay Ellis is settling down for good with his longtime girlfriend Nina Senicar.
Word is, Jay Ellis + Nina Senicar are not only reportedly expecting their first child together, but also are planning to get married.
Yup, Nina is carrying Jay's baby, so the Hollywood couple is getting hitched.
During an interview with a Serbian magazine feature where Senicar was on the cover of the June issue. They revealed that she was already four months pregnant at the time.
In addition to that news, it was also revealed that she and Jay were moving forward with marriage as well, via Madame Noire who posted the T first.
For the record, Ellis and Senicar have been together since 2015. The celebrity couple has kept their love story under wraps for four years until now. Some are hinting that it might be that Jay is in an interracial relationship with Nina.
We love that, but back in 2017, Jay found himself defending his relationship.
Ellis said:
I am in a relationship. I'm in a very happy relationship and that's where I leave it. I don't really worry about anything else and that's it. I think for me, we give so much of ourselves in what we do no matter what side of the industry we're on so for me…a relationship for me is probably the most important thing that I think two people can have.
Senicar is also low-key about their romance. She kept it short and simple and said:
I'm happy and satisfied, that's the most important thing.
We say they look adorable together and we can't wait to see their cute baby on the way.
People NEED To get off the hate game towards interracial relationships — if you have nothing nice to say then say nothing!