Yes, its true, Jaden Smith and Tyler The Creator are officially out as a gay couple, thanks to Will Smith's son announcing the news last night.
Talk about forcing your boyfriend to come out of the closet and making things official. Jaden Smith put Tyler The Creator on the spot for all the world to know. Read on…
CelebNMusic247.com reports that over the weekend Tyler The Creator had his seventh annual Camp Flog Gnaw festival at Dodger Stadium in Los Angeles.
This year the festival came with a big surprise as Jaden Smith announced that he and Tyler the Creator have been dating for the past few years.
Thanks to Jaden Smith, the world now knows his private business that he and Tyler The Creator are coupled up.
Will's son told the crowd:
Tyler The Creator is the best friend and I love him so much. And I wanted to tell you that Tyler the Creator is my f*cking boyfriend.
Jaden then doubled down on his statement and even sent out a tweet right after the announcement:

Jaden recently said that he was taking advice from Young Thug to show the world who he really is and to stop living behind the image.
Smith recently wrote:
@thuggerthugger1 Said I Need To Post More, Let The People See Me, Affect The Culture Personally And Not From Behind My Alter Ego's, So For Now JADEN is Here And ERYS Is On The Way. Slime Language Out Now!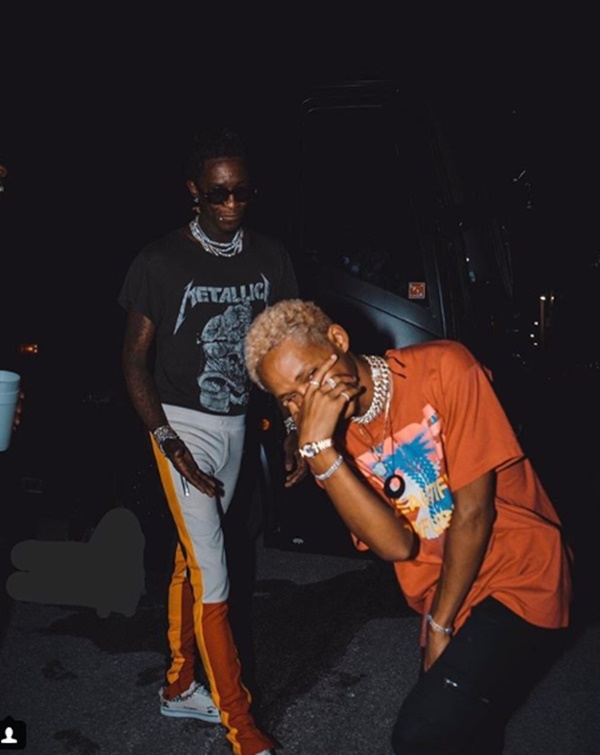 Who knew he was going to come out and announce Tyler was his man?
Congrats to you both. We thought this song fit the moment: