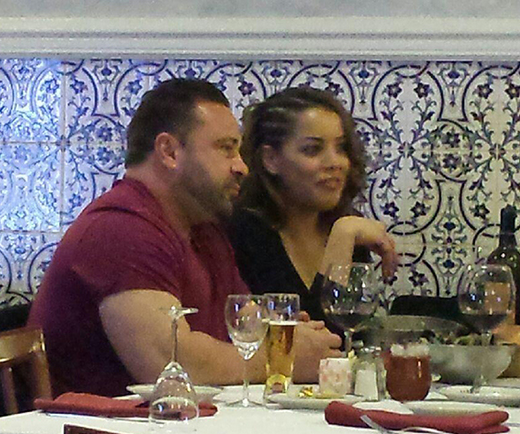 Is Joe Giudice Cheating While Teresa Is Locked Up?!?
Real Housewives of New Jersey husband Joe Giudice Cheating While Teresa Is Locked Up, well that's the rumor we're hearing.
CelebNMusic247.com has this tea on Joe Giudice who apparently is sewing his oats while his wife Teresa Giudice is locked behind bars.
We understand that a man has needs, but can't Joe go see Teresa for a conical visit to take care of Joe Jr?
Now there are reports surfacing that Joe may be cheating on Teresa after photos surfaced of Joe Giudice spotted with a younger, brunette woman on April 29 at a seafood restaurant.  Here is what insider Stephanie Palcios, who saw the two cozying up.
[rpi]
She tells Radar:

"Joe Giudice looked to be having a good time, having a conversation and laughing. The way he and his date were conversing, you wouldn't talk that way to a family member or friend…They had chemistry."

The source adds that Joe and the lady remained inside of the restaurant until after 10pm saying:

"Teresa should be upset. You can tell if someone is just a friend, but it wasn't like that. They had chemistry, they were a couple. You would think that while he's in jail, especially on a weekday, shouldn't he be home with his kids? Maybe it's true that he really isn't around much. She's in jail, and he's out having fun with another woman."
Was this a double date?
Take a look at the photos of Joe Getting His Groove back:
Thoughts?
What do you think? Could Joe be cheating?