The celebrity sighting are coming in and the rumor mill is already making assumptions about Iggy Azalea and Tyga dating.
Read on to get the tea spilling on Iggy Azalea and Tyga dating…
CelebNMusic247.com is hearing another rumor and this time its about Iggy Azalea and Tyga possibly dating.
Tyga performed a surprise set with Party Favor where he got the crowd lit with three of his hits, "Faded," "Rack City," and "Hoes ain't Loyal."
Speculation first arose when Tyga shared a Snapchat post of his Coachella essentials, including a collection of at least six pairs of Ian Connor's Revenge X Storm sneakers. Soon after, Iggy would post her own Coachella outfit, complete with a pair of the signature shoe.
Could the rumors be true?
Tyga took to his Instagram to say he's chillin' like Alfonso Robero at Coachella captioning a #TBT photo, "Coachella ?"
It's no secret Tyga love White Chicks since he was with Kylie Jenner for a few years and then another girl who looked like her. Now he's rumored to be with the New Classic from down under.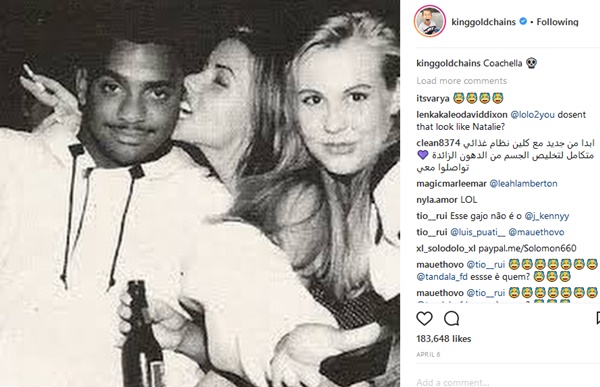 Earlier in the year, Iggy joined Tyga onstage during his set at the Jumanji festival in her native Australia, and the duo's hug following his appearance was enough to get the ball rolling, according to HNHH.
Adding more fuel to the fire, Iggy and Tyga were also at the same Coachella weekend party attended by Travis Scott and Kylie Jenner.
Entertainment Tonight,  states that they arrived "hand in hand" at the TAO x Revolve – Desert Nights party Friday night. They spent most of the night with rapper Won-G and Kourtney Kardashian's boyfriend Younes Bendjima.
Take a look: