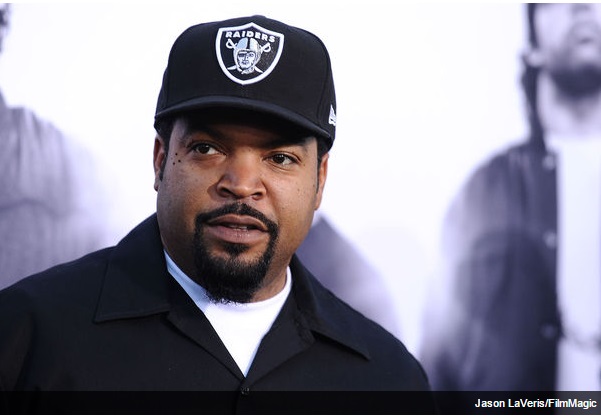 Ice Cube On 'Could There Be Another N.W.A. & Tupac'?!?
With Straight Outta Compton dominating the box office about N.W.A. it's only fitting to hear Ice Cube On 'Could There Be Another N.W.A. & Tupac'?
With all the is happening in America with the unlawful killings of young black men again, from Ferguson to Florida, Ice Cube reflects on N.W.A.'s very unique moment in time. N.W.A.'s 5 Most Influential Tracks spoke during a time when people didn't have a voice and the music spoke LOUD for millions in the struggle. With songs like "F-ck The Police" from the Their Niggaz 4 Life and Straight Outta Compton albums, N.W.A. started a movement that continues on today.
Between "Straight Outta Compton," and Dr. Dre's accompanying soundtrack Compton N.W.A. has definitely been the hot topic of the last couple of days.
CelebNMusic247.com has the highlights from Ice Cube interview with XXL, reflecting on his former group, on recent arguments that politics are "missing" from current rap, and whether or not N.W.A. could find mainstream success in 2015,
Take a look at some excerpts from the sit-down below as Cube weighs in on how the rap climate has changed since the days of N.W.A.:
Ice Cube explains:

"We Were Just Thrown Into the Fire"

"It was just kind of different time. Those kinds of records, I don't believe they would blow those records up where they are popular all over the radio and taken to the top of the charts. Ours was so new and revolutionary that you had to have it. So we caught a wave that wasn't there before us. So it was different circumstances. Now, they kind of filter what kind of hip-hop makes it to the top. There's different issues and I think they're looking for this kind of rap now; before it came out of nowhere. Now, the people who really want to suppress this kind of music really know how to do it. So always fight to be heard."

On whether N.W.A. and Tupac could exist today:

"We could exist, but I don't know if we could reach the tip-top, like we did. It was so new, music going in that direction. So we set the standard. We set the bar."
Read the FULL interview here…
As of today, Straight Outta Compton Reigns Supreme earning $60.2 million in ticket sales. That is more than the $56.1 million that Universal, the studio behind the film, reported. That number ranks as the fifth biggest August opening in history and the biggest debut for an R-rated film during the month.
What do you think?