When it comes to N.W.A. lyricist + MC Ice Cube and the passing of his former manager Jerry Heller. Cube isn't "Losing Sleep" Over Heller's death!!!
Get more details on what Ice Cube had to say about Jerry Heller dying from a heart attack…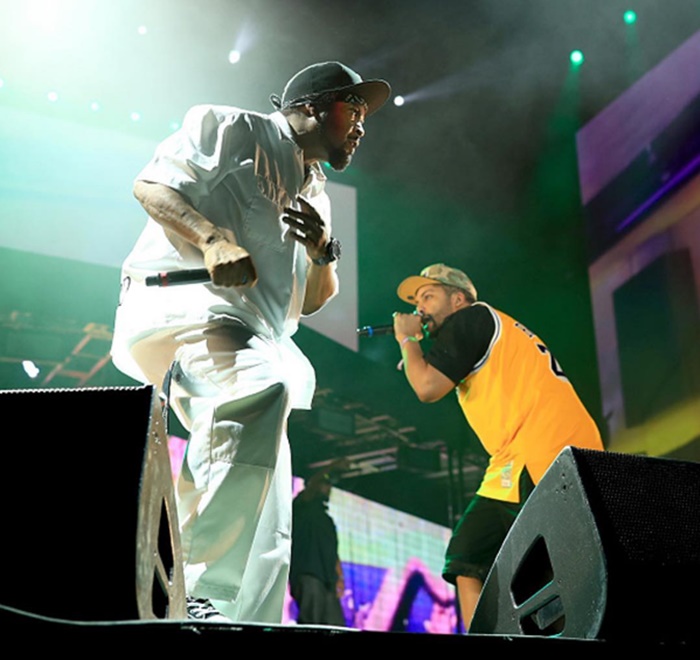 CelebNMusic247.com has learned that rapper Ice Cube had some bitter sweet things to say about Jerry Heller kicking the bucket.
The passing of Jerry Heller has left fans of N.W.A. confused in how they should feel, so Ice Cube weighed into help. Cube spoke with Detroit's Hot 107.5, breaking his silence on the death N.W.A.'s former manager, who he blamed for the financial disputes that caused his departure from the group.
At first the host of Detroit's Hot 107.5 said that "N.W.A. was here because of [Heller] in a way, in a sense," Cube quickly jumped on the defensive saying:
"Whoa, watch your mouth."
Then he followed that saying He had "no emotions" upon learning of Heller's passing:
"I'm just glad I'm with my brothers today."

"I'm glad I'm with DJ Yella. I'm glad I'm with MC Ren today, and it's only right. So, you know, I ain't gon' pop no champagne, but I ain't gon' shed no tears either. It is what it is, you know. We come here to pass, and he's outta here, so you know. Like I said, I'm not losing no sleep over that one."
We understand Cube's point of view and feelings, but at least give Heller the credit of getting N.W.A. put on vinyl for the masses. He did help bring N.W.A. to the world. Everything after that was Cube, Dre, Eazy, Ren and Yella.
Cube obviously feels completely different than Eazy-E's daughter E. B. Wright who defends Heller.
Watch the full interview below:
Cube's son O'Shea Jackson Jr shared the same sediments as his father, but O'Shea was a bit more respectful about Heller passing.
Watch: