WTF? According to reports and the internal affairs, it appears it perfectly fine if one of their men in blue threatens a celebrity like 50 Cent. Damn, we would hate to see if the person was just an NYC civilian and NOT a celeb.
Anyways, remember that NYPD cop ho threated 50 Cent's life last year, Deputy Inspector Emanuel Gonzalez? Well, he got a big slap on the wrists after investigators decided that it was no big deal that he instructed his officers to kill rapper 50 Cent. Read on…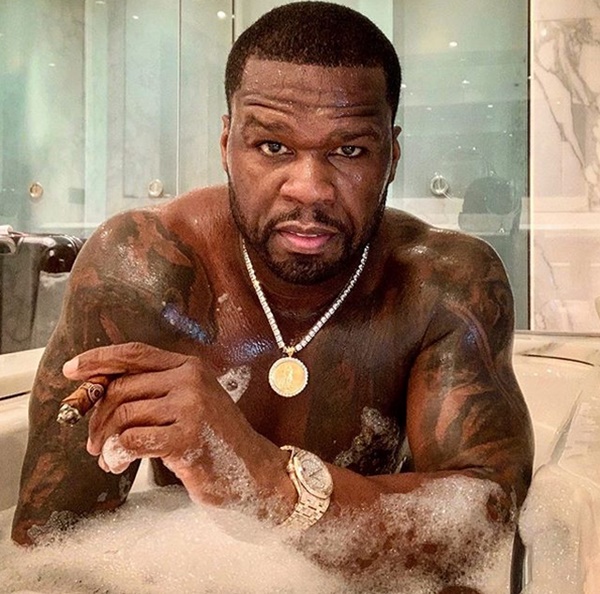 CelebNMuic247.com report that cops launched their own internal investigation into Deputy Inspector Emanuel Gonzalez, who told his officers to shoot 50 on sight during roll last summer.
And guess what, they are cool with Deputy Inspector Emanuel Gonzalez doing what he did to 50 Cent.
Word is, the investigation has concluded, after finding there was "no malice" behind Inspector Gonzalez' chilling threat towards 50 Cent.
Is anyone surprised by this?
You shouldn't be because this proves that the men in blue protect their own even when guilty. Yes, it equals corruption within the police is high, but who is complaining right? #SMH
If you recall, 50 has been beefing with Inspector Gonzalez, who was accused of extorting Imran Jairam, the owner of club Lust/Love, in a $125 million lawsuit against the city.
In fact, The #Candy Shop" rap star called Inspector Gonzalez out so several times on social media which lead to Gonzalez threatening to file a criminal complaint against 50 for Aggravated Harassment.
Which leads us to this, 50 Cent is calling the NYPD the "toughest gang in New York" following a report that said there was no wrongdoing found by the officer who told cops to "shoot 50 Cent on sight."
The Daily News reported Sunday that the police department closed its investigation into 72nd Precinct Deputy Inspector Emmanuel Gonzalez's comments against the rapper were harmless. An NYPD spokesperson said the comments made by Gonzalez were a joke and not a threat.
The Grammy-winner, Curtis Jackson aka 50 Cent took to social media to react to the news.
Here is what he said NBC New York:
I knew they were not going to do anything about this,so I stop talking about it. NYPD is hands down the toughest gang in New York.
Of course, Gonzalez could not immediately be reached for comment.
Instead, Gonzalez filed an aggravated harassment complaint accusing Jackson of threatening him in a comment