If you ask anyone in the hip hop game these days, they all have one thing in common, hatred and disdain towards Tekashi 6ix9ine!
Read on to find out why so many Hip Hop Artists like The Game, Trippie Redd, Pi'erre Bourne, Acie High, J Prince Jr. in the music industry can't stand Tekashi 6ix9ine …
CelebNMusic247.com agrees with the many hip hop artists who are NOT feeling rapper Tekashi 6ix9ine. He reminds us of the whack studio made rapper Bendover in Pitch Perfect 3.
Tekashi 6ix9ine, born Daniel Hernandez, posted on Instagram to all Hip Hop Artists:
YOU P—YBOIS BETTER KNOW!
He continues to be ballsy with his IG posts, but don't listen to us, take it from the Hip Hop Artists in the game and in the know the deal and why 6ix9ine is a problem:
Tekashi 6ix9ine hasn't been making friends in the hip hop industry, from jacking tracks to a history of sexual misconduct and now his self-proclaimed "King of New York" status, hip hop is ready to take him down.  While some may think everyone is hating on Tekashi 6ix9ine because their jealous, don't get it twisted, hip hop is sounding off that he's a fraud!
CelebNMusic247.com has received word via HNHH who listed all the Hip Hop Artists who are beefing with Tekashi 6ix9ine, but for good reason.
Why Hip Hop Artists HATE Tekashi 6ix9ine?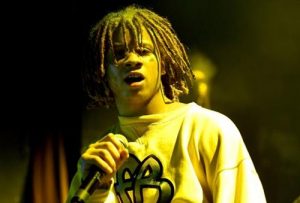 First up, is Ohio-bred rapper Trippie Redd who straight up said "I'm sorry brozay, 1400 don't promote pedophiles." See, Tekashi 6ix9ine has a history of sexual misconduct.
Redd continued to RIP 6ux9ine by stating:
If we give n—-s clout, we give n—-s clout. It was an accident.
Of course, things escalated when Redd was jumped by 6ix9ine's crew while walking in the lobby of his New York hotel. 6ix9ine's history of sexual misconduct, so Redd BLASTED 6ix9ine:
6ix9ine is still a rapist. He's still a rapist ass n—-. This n—- 6ix9ine is done. He can't come to LA at all. Never again. If 6ix9ine comes to LA, it's over. I'm in New York right now. If y'all really think bro bout that, really go tell that n—- pull up right now.
He continued:
Bro a b–ch. You wanna know what bro did. Bro had n—-s waiting for me at my hotel. Some nine tre n—-s. Soon as I walk in the building, hit right in my mouth.
The "BILLY" rapper CLAPPED BACK Chastising Redd:
I don't know what's going on, but I feel really bad about it. Chin is bruised up. You just can't be out here calling people gay, bro. Can't be supporting false accusations. You can't be ranting on Live talking bout, 'I'm good in New York. New York this, f— New York that.' You just can't do that, bro. You should put some ice on that chin. Bruised up. I feel bad, bro. You can't just start snitching and say, 'It was the nine trey.' Don't do that, bro. It's not gangster. I just want you to be my friend again.
Next up, would be the hot-right-now hitmaking producer Pi'erre Bourne: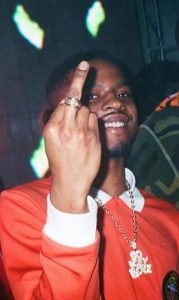 Pi'erre Bourne stated he wants nothing to do with the rainbow-haired, in-your-face rapper. Pi'erre birthed the newbie rapper, but it was "Gummo" beat, which was certified gold by the R.I.A.A. on Jan. 11 of this year.
Pi'erre Bourne said this in a now-deleted tweet:
F— that gummo shit. All y'all n—-s doing weird shit some opps I swear!
After jacking the track from Pi'erre Bourne 6ix9ine admitted to DJ Akademiks that he attempted to get clearance for the beat, but the producer was ICE COLD.
Tekashi try to spin that he was in the right:
I haven't said a word to Pi'erre…all I said was, 'Yo, big fan.' Show him nothing but love, real humble about my shit…I can't control nobody else, you know what I'm saying? So, I never spoke to him…private lawyers got through to him.
Casanova has issues as well: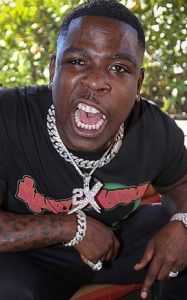 Then, there is Brookyn-bred rapper Casanova who came for Tekashi 6ix9ine with his diss track "Set Trippin."
Check the bars contesting 6ix9ine's Blood-affiliation:
If you want smoke ain't nothing we gotta speak 'bout/See you with that red flag on what that be bout?
Following the diss Tekashi screamed out at Club FREQ in New York late-December to the packed venue:
Shout out Casanova. We f—ed that n—a's bitch!
Nova is NOT one who plays with ignorance!
Acie High has no tolerance for 6ix9ine: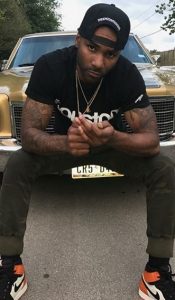 Acie High, who reps the rap group Aqualeo out of Texas, has no respect for weak men who have no respect for women.
He and his partner Priceless attempted to get 6ix9ine's goons to back down, but the verbal altercation escalated to a traffic-stopping brawl.
The list of rappers who can't stand newbie Tekashi 6ix9ine continues in Houston with the son of J Prince, Rap-A-Lot Records' CEO.
According to hip hop streets, 6ix9ine rubbed the wrong way is J Prince Jr. – the Rap-A-Lot Records' CEO son is NOT the one to mess with in Texas.
Apparently 6ix9ine didn't care and that is the problem!
Prince Jr. SLAMMED 6ix9ine!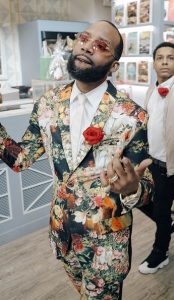 J Prince Jr. claim that he has a "universal hood pass" and can fly his red flag freely on any block.
When 6ix9ine popped up in Houston, you could cut the tension with a knife, because 6ix9ine and his Why Hip Hop Artists HATE Tekashi 6ix9inecrew were denied entry.
Prince let everyone see in an Instagram upload showing the NY rapper getting turned away from the event by his brother Baby Jay.
First off 6ix9ine, don't think that u can go to other people's city and not show them the proper respect that's due, we've earned that and demand it! Although I might not condone in a bunch of the moves you've made…
…I don't know u and I know that your young and new to this so u have a lot of learning to do…but not for one second do u get it misunderstood that u can get away with the disrespect in my city the way you've shown in others. We won't tolerate it. Make your next move your best move!" warned Prince before reminding 6ix9ine of the #MobTies he boasts.
Tekashi FIRED BACK at J Prince Jr. in a now-deleted Instagram post, saying:
Y'all live off ya fathers name. I made my own. I literally come to everyone city when y'all say don't come. Pullin everybody card.. y'all stay in y'all hometown. I TALK SHIT FROM NEW YORK ALL THE WAY TO YA CITY. I move around.
With both J Prince's crew and the Texan gang of Tango Orejon gunning for their (literal) shot at the new-wave rapper. Time is Why Hip Hop Artists HATE Tekashi 6ix9inerunning out for 6ix9ine's "so-called" universal hood pass expires.
The Brooklyn native, Casanova and 6ix9ine, who frequent the same clubs in NYC came to blows after t The 21-year-old rapped on stage, "Shout out Casanova, but we f—-d that nigga b—-h."
Videos from later that night began to go viral with Casanova after 6ix9ine's crew allegedly attempted to rob him and his wife. 6ix9ine is a straight up punk.
He been pulling punk moves on relevant millennial hip hop artist, and now some sources in the music industry are calling him a plant!
Check out the video that surfaced a few months back showing Casanova and 6ix9ine beefing in the streets of NYC:
6ix9ine's antics hasn't stopped, and over the weekend, The Game dissed newbie rainbow haired rapper. The Compton-bred rapper is on a mission to take Tekashi down a peg, after his self-proclaimed "King of New York" status. Another West Coast rapper, YG put his stamp of approval on Game's verbal attack.