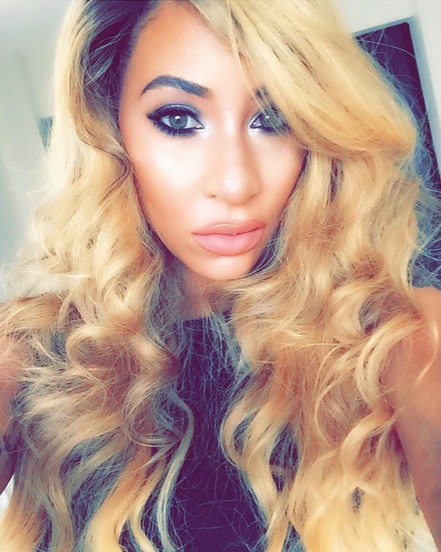 Hazel E Quits Love & Hip Hop Hollywood!?!
Wait, What did Hazel E just say? According to the Love & Hip Hop Hollywood star, she's had enough so Hazel E Quits Love & Hip Hop Hollywood!
If you follow us on Instagram then you know we posted the shocking reveal earlier today, so stay connected to CelebNMusic247.com Instagram –  we have more news there daily.
As for Hazel, well in the mighty words of Jim Morrison of The Doors, this Is "The End."
Love & Hip Hop Hollywood season two just premiered last week, but it seems that original cast member Hazel-E has had enough of the drama. The aspiring emcee took to Twitter to announce:
"I just quit #Lhhh I'm sorry to everyone who came out but I'm not #Desperate for anything."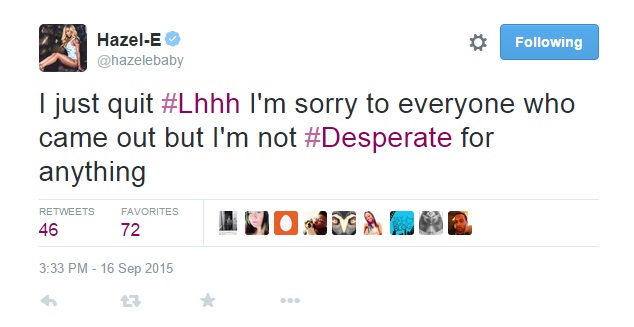 Hazel didn't reveal any of the details why she called it quits, but what we do know is this is apparently the end for Katt Williams lady.
Maybe we will watch why Hazel has pulled out of VH1's LHHH Season 2.
Sorry to hear that you are saying goodbye Hazel, but we wish you the best.
What do you think?