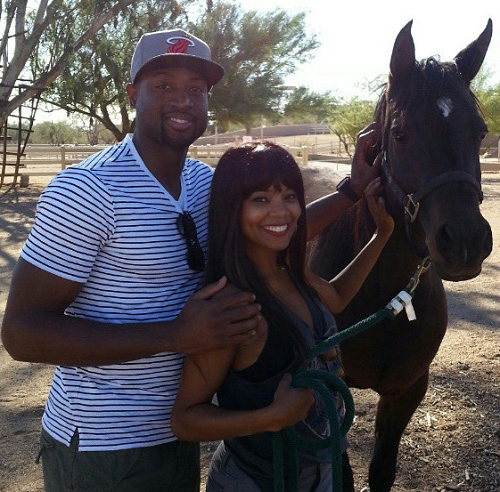 Has Dwayne Wade  Knocked Up his Side Chick
It appears that the rumor mill is at it again saying that Dwyane Wade has been caught cheating on his actress girlfriend Gabrielle Union!
To back track, Wade was originally married to  the mother of his two sons Siohvaughn Funches-Wade, but Garielle stepped in a swept him of his feet causing him to leave Sihvaughn. Which leads us to this theory, the way you steal a man is the way you will loose him.
Now let's fast-forward, the rumor is, Dwayne has been cheating on Gabrielle, but the kicker is the alleged side chick is pregnant and Gabrielle Union is well aware of it.
Here's the scoop from Mouth to Ears:
"MTE sources say that Dwyane Wade has slipped up and got his side chick knocked up. Apparently, this news has not only affected D. Wade's castle but also his skills, which is why he's been falling short during the past couple of games in the playoffs. Sources also reveal that Gabrielle Union is fully aware of what's going on, which might explain her behavior in Vegas… She had a lot of "Instagram Straight Flexin'" moments. The details of who is walking around with a fertilized D. Wade seed have not been revealed. Obviously neither D. Wade nor Gabby is excited about the situation and would love to "opt out" but…unfortunately, it's not up to them."
Time will tell and if Gabby has any say she'll be addressing things via her Twitter soon!