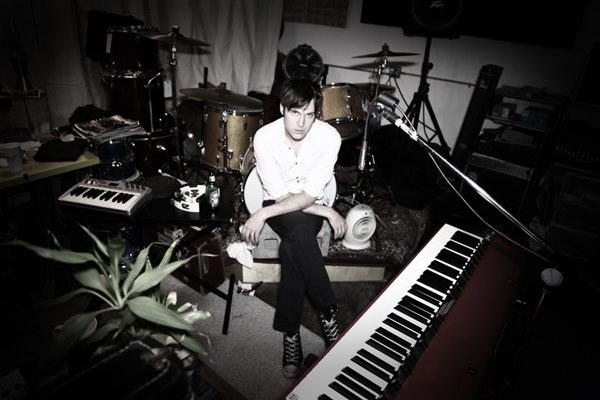 (CelebNMusic247-News) Goodnight Radio Premiere's "Sophia So Far"
Goodnight Radio makes waves with this year's Academy Award winning song  "Sophia So Far" from short Curfew.
"Sophia So Far"is out exclusively now on iTunes. The track, released by +1 Records, will be available at all other digital retailers on April 23.
Goodnight Radio aka Shawn Christensen was the frontman for mid-aughts Brooklyn guitar band Stellastarr, but has now carved himself into the music scene with his song "Sophia So Far." The song originally was a minute in length with no proper lyrics and was written for a pivotal scene in the film when the song that Shawn Christensen(director, writer, star and Goodnight Radio) wanted to use was not approved for licensing. But when moviegoers began requesting the full song.
LISTEN TO Goodnight Radio's "Sophia So Far" HERE
Here is the drop on Goodnight Radio aka Shawn Christensen:
Christensen has pursued the dual paths of music and film ever since graduating from Pratt Institute and forming the indie rock band stellastarr*. While on tour with the band, he began writing screenplays to ward off the monotony of driving from city to city. His credits now include several major motion pictures and his short film, Brink, was an Official Selection of the Tribeca Film Festival.
Curfew premiered at Tribeca in 2012 and has been screened at upwards of 60 festivals, taking home 40+ awards. In the 19-minute film, Richie (SHAWN CHRISTENSEN), a drug addict at the lowest point in his life, gets a call from his estranged sister (KIM ALLEN), asking him to look after his nine-year old niece, Sophia (FÁTIMA PTACEK), for the evening.

"Sophia So Far" was written for the key 'dance sequence' at the heart of the film. Christensen who had shot the scene with the unapproved song needed a song that Fatima Ptacek would dance to, along with 60 extras in a bowling alley. Faced with the difficult task of finding another song that would match the rhythm of the scene, Christensen finally took the advice of a friend who told him: "You're a songwriter. Why don't you just write the song, yourself?" "It was very challenging trying to invent a new song that a little girl would dance to – all the while trying to get the other song out of my head," Christensen recalls.
LISTEN TO Goodnight Radio's "Sophia So Far" HERE
He recently spoke with the New York Post and The Hollywood Reporter about the genesis of "Sophia So Far":  
 The New York Times describes Curfew as…:
"'Curfew' is a sensitive exploration of the strife and reconciliation of a suicidal New Yorker and his abused sister, a single mother with a precocious daughter."
While the the Los Angeles Times said:
 "…Christensen has constructed an intriguing drama out of the way random events can change a life." 
And  Indiewire noted:
"The film has New York energy. It is sharp and original with a taut narrative arc that grabs us and continues for its entire length…" 
CelebNMusic247 brings you latest news on celebrity daily…Stay Connected to CelebNMusic247.com: Follow us on Twitter – Like us onFacebook and Friend us on YouTube 
Related articles