The Snatched star Goldie Hawn, 71, opens up about bonding with her 38-year-old daughter Kate Hudson! Goldie also spoke on how she and Kurt Russell have stayed together. Plus, her son, Oliver's tush and penis.
Read on to find out more on Goldie Hawn and Kate Hudson, Kurt Russell and Oliver Hudson…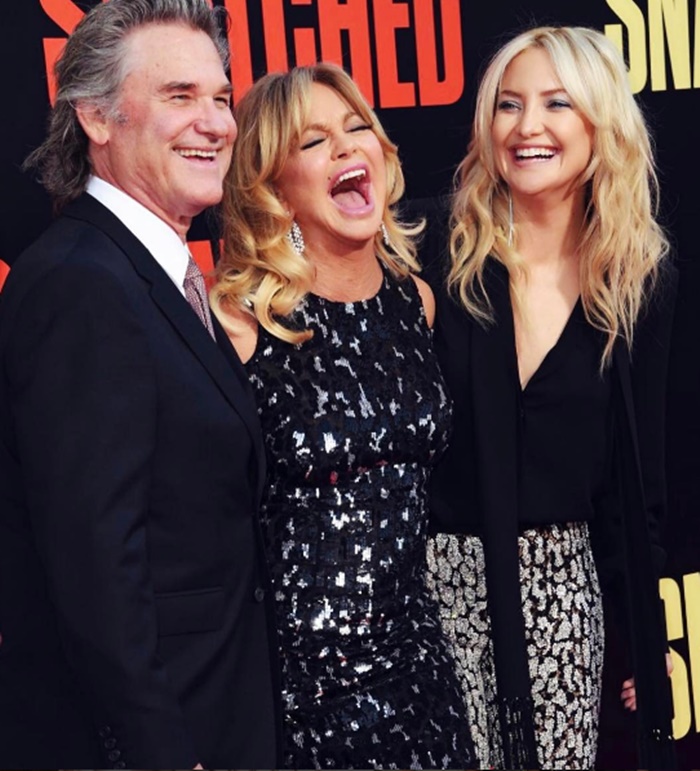 CelebNMusic247.com has the latest on Goldie Hawn who has a tight bond with her daughter Kate Hudson, who she decribes as "the greatest."
The iconic comedic actress, Goldie Hawn talks about her bond with Kate:
"A mother-daughter bond is very different. When I had Wyatt — my third, Kurt's and mine — [Kate] came to the hospital. She was seven, and she came up to me: 'Mommy, I'm so happy I'm your only girl. 'I said, 'I'm so happy too, honey.' As we grow older together, I can't express the amount of love, joy, laughter, sadness we share. She understands me, I understand her. We're girls. We share everything. She's, like, the greatest."
The mother of three, is also extremely close to her sons Oliver Hudson, 40 – whose father is Bill Hudson, and Wyatt Russell, 30, with her partner Kurt Russell.
The 'Snatched' star told PEOPLE when speaking about losing one of her close friends:
"My boys were amazing. And they were so loving and so kind. And Katie, we call each other and we can cry together. We know what that's like. My sons do, too — but they're boys. So we can cry on each other's shoulders and laugh in each other's faces. We have all of that."
Goldie also said that relationship with Kurt is sustained by their ability to "resolve" arguments amicably. They've been one of movie industry's most high-profile couples for the last 34 years, and Goldie has credited their "skillful" communicative skills for their longevity.
Hawn shared:
"You have to learn how to work your way through an argument and be skillful about it and resolve it. Things happen during a marriage or a union, things that are said that shouldn't have been said, or things that are done that shouldn't have been done, or you feel neglected."
She added
"If two people really want to be together there's something to cherish, so you keep it fresh by surprising each other. Go to a hotel room, go take a hike. Make something happen that's unusual."
Here is what Goldie had to say about her sons Oliver Hudson's bare booty Instagram photos and his penis:
The response came after Olive gave fans the full Hudson experience. He flaunted his Hudson family assets in a revealing Instagram post he shared while hiking.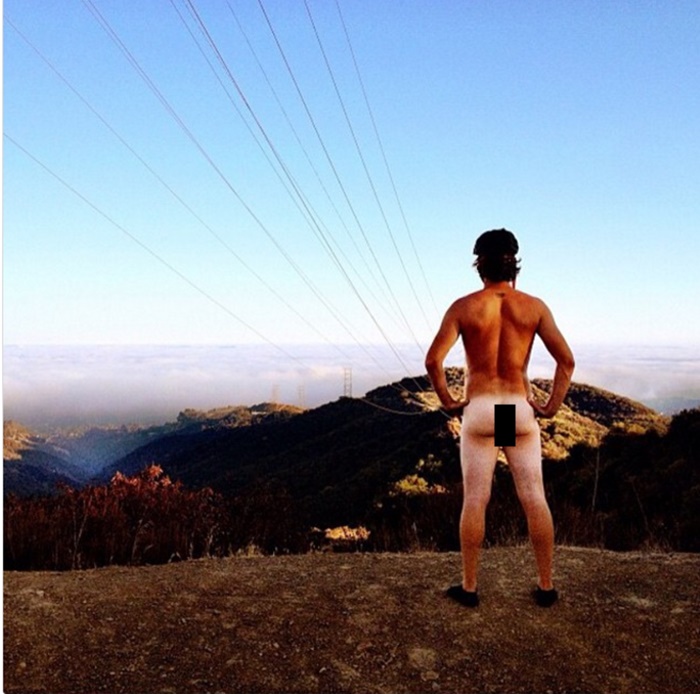 We love Goldie Hawn she is a goddess! We have followed Goldie and Kurt Russell's career for years. They are a great couple and are truly genuine. We love that they're still together. Kate Hudson is awesome like her mom.
Thoughts?
Photos: Instagram