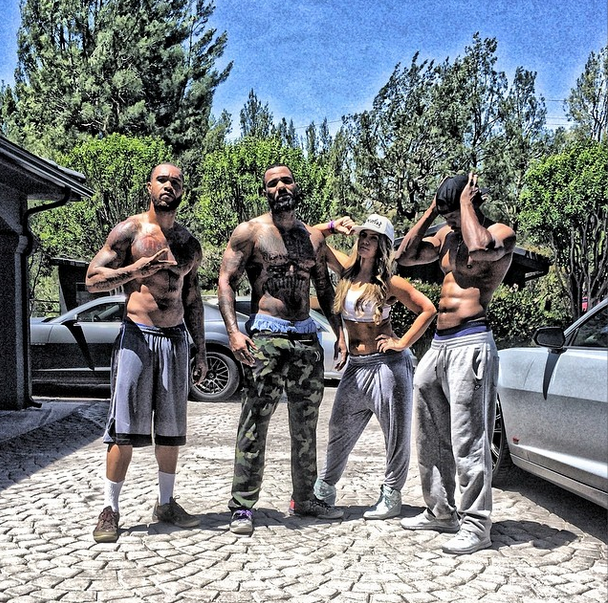 Game Shows off The Grey Room Krüe
60 Days of Fitness: It's that time of year again and staying fit is a must, so we have some exclusive photos of Game and his Grey Room Krüe showing off their body's glistening in the summer sun.
Game is still proving that @60DaysOfFitness works and if you haven't started on your journey, then here is more proof to get cracking on you body and get in shape.
Pecs, ads, skin and muscles oh My!
Jayceon aka Game writes:
"Today's @thegreyr00m krüe. @agostinafitness fucked us up in that bitch REAL TALK !!!!!! @60DaysOfFitness"
Would you like to get in shape this summer the right way?
Then connect with 60DaysofFitness. Here is who they are:
"Welcome to 60 Days of Fitness. We are here to help you change your life for the better! When you sign up you will get access to our members area where you will be able to track how much weight your loosing or gaining, calories you have burned, what you have eaten how good of a workout you have done and much more. We have 1000?s of people doing our workout program from the likes of recording artist The Game, The Kardashians, P.Diddy, Taylor Swift, Soulja Boy and many more celebs and 1000?s of dedicated people from around the world."
Sign up today and get on your way to a better body and a better you for you!
Ladies don't you want to come home to a fine man like Byrd and Game and men don't you wanna get your body back in shape so you can get the ladies like Byrd and Game?
Take a look:
Related articles