(CelebNMusic247) Gabby Douglas on Cover of PEOPLE Magazine!
Gabby Douglas is doing very well since her amazing efforts and golds she achieved at this years Olympics.
Word is Gabby is cashing out after the Olympics. The Olympian was under tremendous pressure and came through with a clutch performance, especially at the age of 16-year-old. But Gabby is not only on the cover of People, she already has some major endorsement deals already in the works. – Flip and read on.
After an outstanding performance Gabby will be in your local grocery store on the cover of Corn Flakes and possible Crest White Strips. Doesn't she have a beautiful smile?
I'm jealous. LOL!
According to Darren Rovell of ESPN, Gabby Douglas will be featured on a special edition box of Corn Flakes celebrating her Gold Medal in the Gymnastics All Around at the London 2012 Olympics.
Here is what Rovell already suspects and who will also line up to feature Douglas will be Crest White Strips.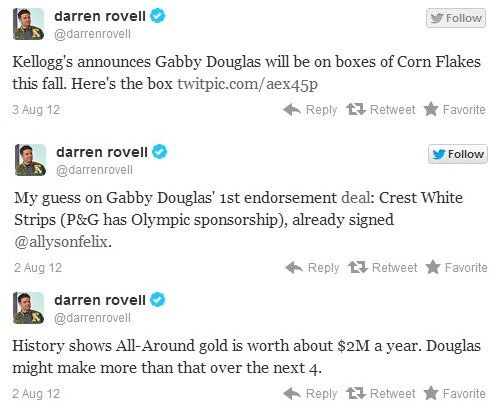 Follow CelebNMusic247.com on Twitter – Like us on Facebook and Friend us on YouTube
Related articles