Ciara's ex-fiance Nayvadius DeMun Wilburn aka Future, has had enough, now the "Low Life" MC, Future Files Countersuit Against Ciara!!!
Get all the details on Future lawsuit against Ciara on the flip…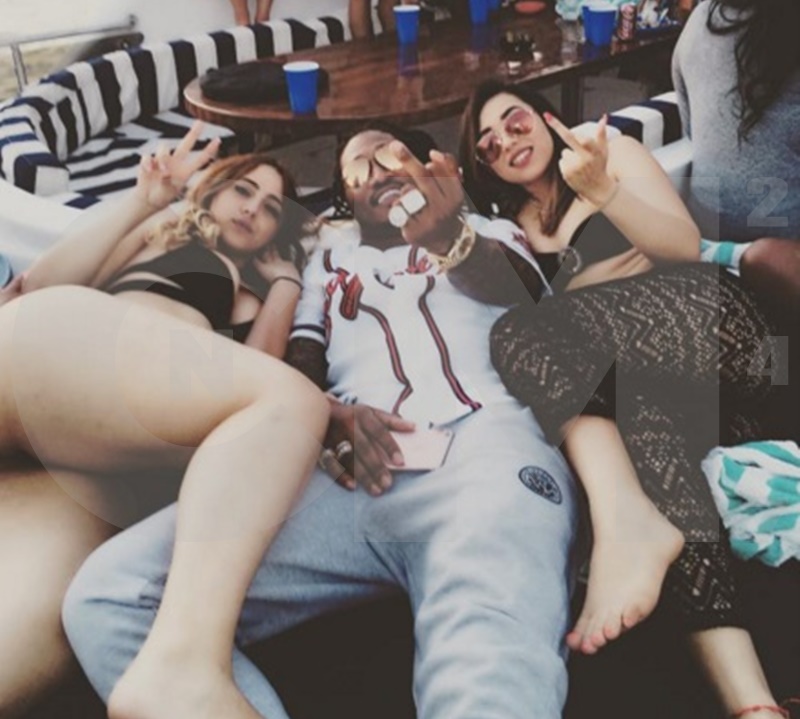 CelebNMusic247.com has learned that Future has filed a countersuit against his ex Ciara and her $15 million defamation lawsuit.
According to reports The Purple Reign rapper is going after Ciara. apparently, Future's lawsuit comes days after the announcing of the Billboard awards where Ciara passed over his name and didn't acknowledge him during the Billboard Music Awards nominees with Ludacris.
Cici's obvious omission of the Evol rapper, forced her co-host Luda to say it for her. It came for an awkward moment for all during the Billboard Music Awards nominee announcements.
Ciara pulled a Wendy Williams when it came to her ex fiance and baby daddy by deciding not to acknowledge him at all. With Future's lawsuit, she's gonna be forced to say his name now, well at least in the courtroom.
To recap, On Monday, while announcing the nominees for best rap artist at this year's Billboard Music Awards, Ciara noticeably skipped over her ex-fiancés name.
"The top rap artists are Drake, Fetty Wap … Wiz Khalifa and Silento," the pop star, 30, said, forcing co-announcer Ludacris to say her ex's name.
Even though the singer has moved with her life since breaking off her engagement with Nayvadius DeMun Wilburn. In March, she and NFL star (and compliment Googler) Russell Wilson announced plans to wed — things are still clearly still salty between the former lovers.
He proves that he is salty with his ex Ciara since he told TMZ, that he recently responded to the "1, 2 Step" songstress, 30, by filing documents claiming that he hasn't damaged her reputation, because she hasn't had a particularly great one to speak of in recent years. In short, he called her last album a "flop."
Thoughts?
What do you think about Ciara and how she is dealing with her ex fiance? Do you think Future is right to sue her after she didn't acknowledge him during the Billboard Music Awards nominees?