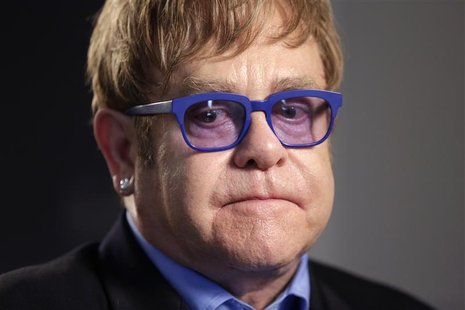 The Rocket Man himself, has just dissed his country's top singing competition,  claiming those kinds of TV singing competitions are doing irreparable damage to the music industry!
According to sources, Elton spoke to BBC Radio 4's Front Row and said:
"Nobody on The Voice in America has had a hit record. Nobody onThe Voice in England has had a hit record – they're nonentities. Television and video have done a lot of damage to music. They've propelled people into stardom that aren't ready for it, you know, and can't sustain it. And they're only as good as the next song. I hate that. I hate people being cast aside. It breaks my heart to see people like Michelle McManus who won 'Pop Star' [Pop Idol], whatever it was, but it's not fair."
In fact, the 66-year-old Gnomeo & Juliet music composer is making a lot of sense that these shows aren't always helping the cream of the crop get started in the industry!
Maybe Elton should be a judge to give The Voice some official "street cred" and give the show a positive influence on the music industry!
Related articles