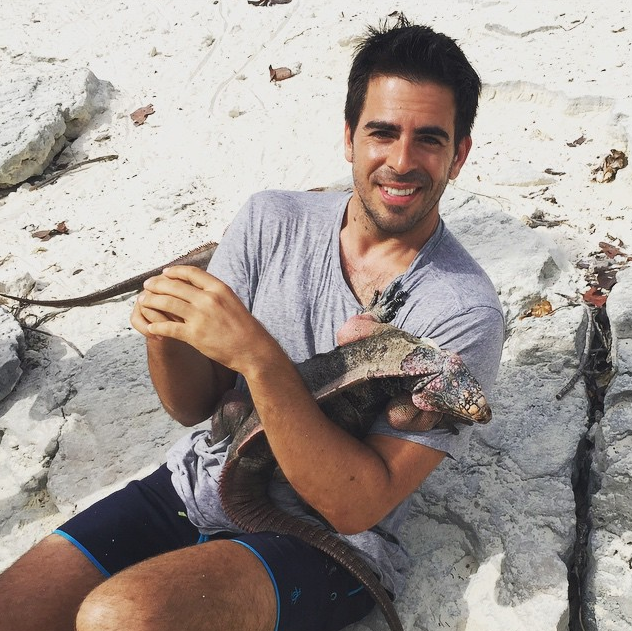 Eli Roth In Talks to Direct Giant Shark Movie MEG!?!
Looks like Hollywood is ready to make another shark movie that makes you scared to go in the water since Eli Roth In Talks to Direct Giant Shark Movie MEG.
According to reports that filmmaker Eli Roth is stepping up to the blockbuster plate with the Warner Bros. thriller Meg. Roth is in talks to direct the tentpole, which is based on the Steve Allen novel of the same name and revolves around two men who band together to take out a giant, prehistoric shark that's threatening the California coast.
Here is what CelebNMusic247.com has heard from Variety:
Roth is best known for his Hostel films that terrified audiences. Since the, Roth has taken a break since his 2007's Hostel: Part II. But horror fans can look forward to his newest project fresh off the cannibal pic The Green Inferno and the Keanu Reeves-fronted home invasion thriller Knock Knock (both of which are expected to be released this year).

Now that both films are wrapped Eli Roth is in talks for his next movie, but it appears he may be turning it up a notch with a new shark film. 

Here's the downfall, the project has been in development for years, and was initially heating up in 1997 at Disney before the failure of Deep Blue Sea made the studio rethink its decision. This iteration has a screenplay written by Dean Georgaris (Lara Croft Tomb Raider: The Cradle of Life) and will be produced by Belle Avery and Colin Wilson.

The report makes a point to say that Warner Bros. has been high on Georgaris' script for some time, but the studio was no doubt spurred by the insane success of Jurassic World to finally get their own prehistoric monster movie off the ground—the beast at the heart of Meg is a Megaladon, an extinct species of shark that lived during the Cenozoic Era (approximately 15.9 to 2.6 million years ago).
Eli took to his instagram letting his fans know about his next project, writing:
"More like Shark Year for me… SO EXCITED!!! #MEG"
Meg is the first similar-in-topic movie to gain steam after Jurassic World's record-smashing opening weekend, but it certainly won't be the last.
Now that Jurassic World is a Mega-blockbuster with movie goers we can expect to see a barrage of monster/dinosaur/prehistoric movies flooding theaters in the next two years.
We hope for Warner Bros. sake that biting into Meg will be worth the bang. Eli Roth is an impecable director when it comes to scaring you, but Jurassic World director, Colin Trevorrow knows the formula which was created by the master himself, Steven Spielberg.
The same man who created the fear of the water with Jaws.
Maybe Warner Bros. should consult Spielberg about Meg and have him sit down with Roth.
And yes a lot of them will be terrible.