Ebro LEAKS Jay Z Buying Hot97???
Over the last few days Hot 97 DJ Funkmaster Flex has been airing his DIRTY LAUNDRY on Jay Z and now Ebro LEAKS Jay Z Buying Hot97?
WTF???
Jay Z did what?
If you read the Funkmaster's RANTS then you know that Flex said numerous times that the station "doesn't need" him and that Hov's not his boss and therefore shouldn't address him like a worker.
Well the cat is out of the bag since Ebro Darden took to IG to reveal what Roc Nation keeps denying. RUMOR has it, Jay Z has purchased Hot 97. Guess the station DJ's is going to be Hov's puppets number one station all about Jay and Bey.
[rpi]
Here is what CelebNMusic247.com has learned via Vlad:
While Roc Nation has neither confirmed nor denied the claim, Ebro took to his own Instagram to address the rumor, posting up a picture of Hov at the Hot 97 offices along with "#JayZ Buying Hot97? scrolled along the bottom. His caption indicated that he'd be playing Hov all morning in an effort to secure his job if Jay decided to drop major bread for the station. Many believe Ebro is simply poking fun at the rumor, but only time will tell if the Brooklyn spitter really wants to run Hot 97.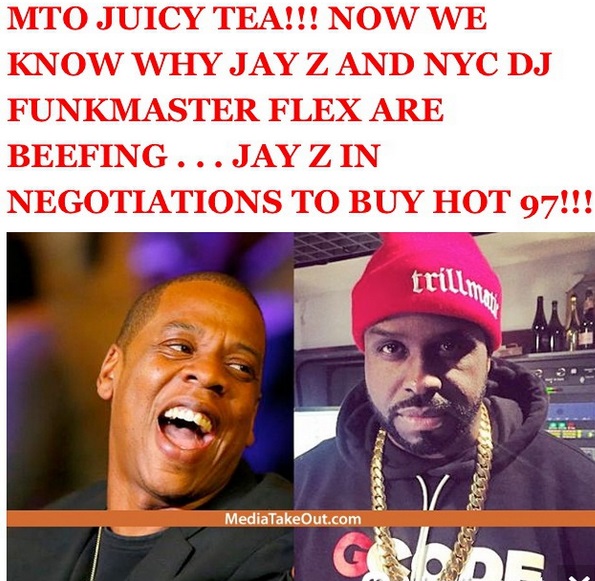 Ebro continued to post more photos:
Although Ebro and DJ Funkmaster Flex are apparently unhappy with Jay buying the station one fan chimed in to speak some knowledge: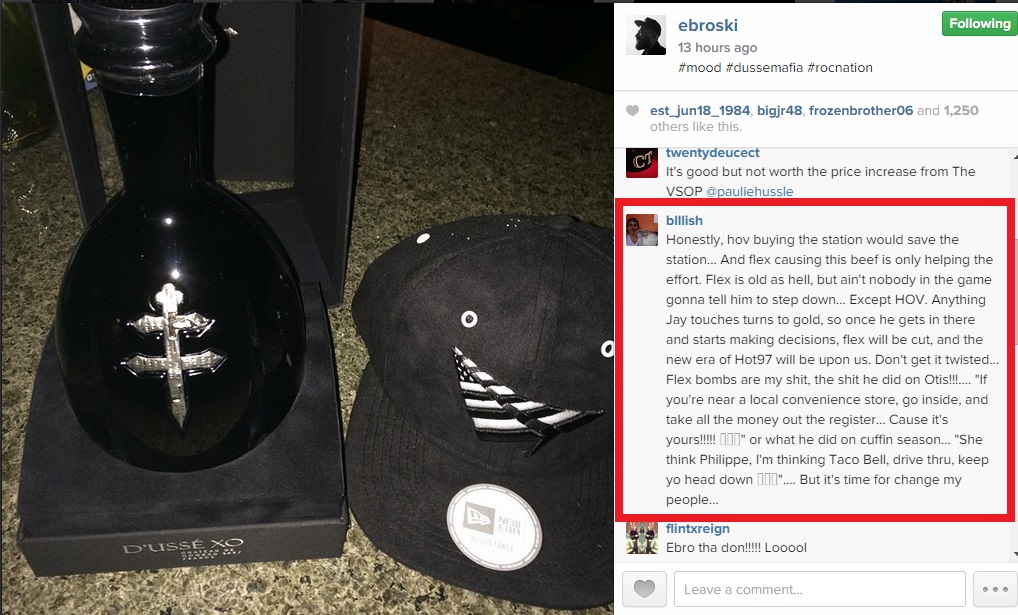 What do you think of Jay buying Hot97?
If the RUMOR pans out to be true then this may the change the station NEEDS to be around for another 10 years, so maybe they should thank Hov?
Thoughts?
Related articles