E-40 Dropping 4 Albums This Summer
The Ambassador of the Bay Area, E-40 drop news today that he's releasing four albums this summer.
CelebNMusic247.com came across the news as 40 Water announced the upcoming album release in the wee hours of the morning on social media. E-40 refers to titles this set of albums as  Sharp On All 4 Corners, – a massive quadruple album project that will be sectored into four parts named Corners 1,2,3 and 4, respectively.
CNM247 has also learned via HNHH that the announcement came as a complete surprise to many of E-40's followers as it was assumed that he was busy doing things like presiding over his Earl Steven Selections, being the big, bad wine connoisseur that he is. Of course, gigantic, multiple-album-length projects is nothing new for E-40. If it sounds like a slog, know that he doesn't just let any track make the final cut, rather it takes numerous records to fit his high-minded ambition.
All of the parts of Sharp On All 4 Corners will be released on July 15th.
Peep his instagram announcement below: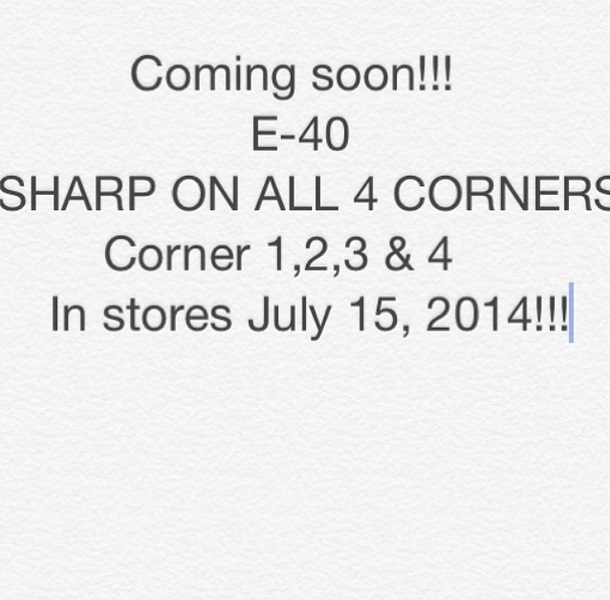 Related articles