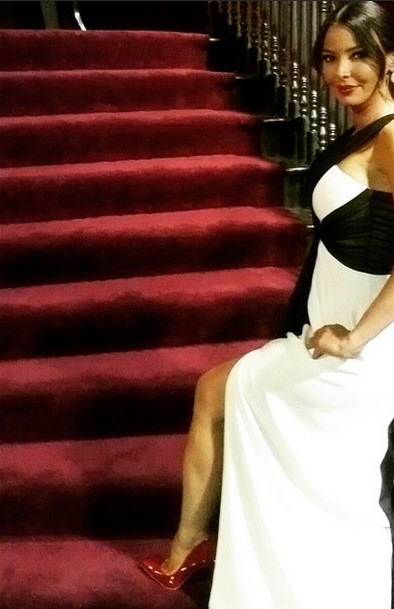 Drita Gives Props To Nat DiDonato!!!
Mob Wives star Drita D'Avanzo is a woman of class, she is all about trust & standing up and owning it so Drita Gives Props To Natalie DiDonato.
When it comes to Mob Wive newbie Drita D'Avanzo gives Natalie DiDonato her props for keeping her truth and doing what she said she was going to do. Though she felt sorry for Natalie Guercio, she stated that Nat G NEVER did anything to her, but she wanted to see her face the music with Nat D and own it, instead she was exit stage left.
She gives props to Natalie DiDonato tweeting:
Drita followed her comments weighing in on cop vs rats. Then she adds her thoughts on her former close friend Carla and the elephant segment of the reunion.
She explains:
After The Mob Wives Trust No One Reunion Pt 2 is over and apparently Drita has learned that the tape that Natalie DiDonato revealed on season 6 was a fake.
Being the stand up Mob Wife that she is, The Lady Boss aka Drita took to social media to admit her wrong tweeting Natalie Guercio:
She states: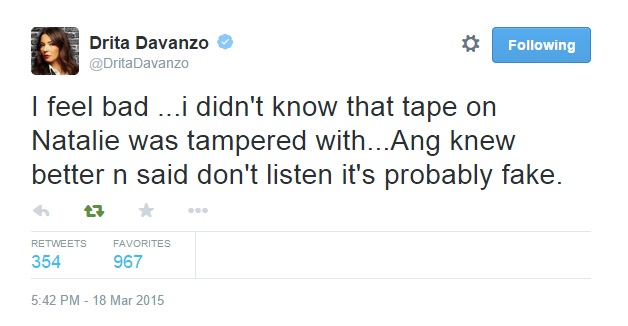 In additional news Lee and Drita are officially a Great Uncle and Great Aunt. She shared the happy news on her account:
"Lee n I are officially a Great Uncle n Great Aunt! Yayyyy i love babies. .. #GodsGift Congratulations…"