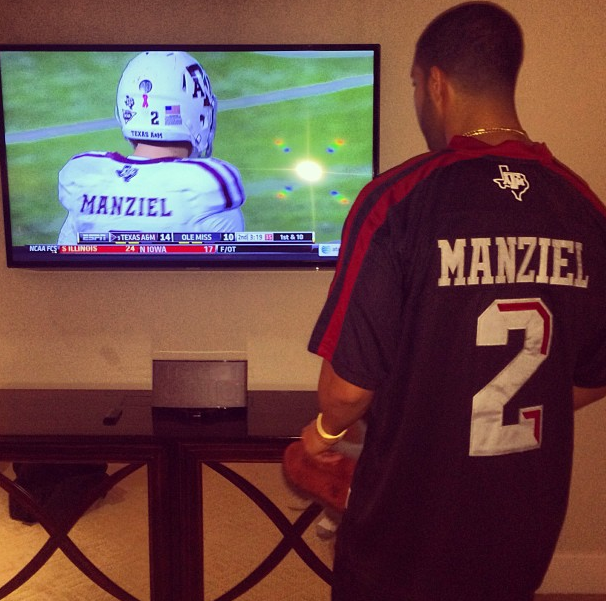 Texas A&M quarterback Johnny Manziel and Drake are boys and everyone knows it. Drake decided to show some love by putting in the picture on Instagram.
Not only does Drake loves him some Johnny Manziel, so does Slim Thug who recently shared his support for the college football quarterback…Go Aggies! or in this case Go Manziel! LOLZ!
He's a hip hop favorite among the rappers who love football.
Aww, What a true fan!
Related articles