DMX Ex Wife Tashera Simmons You Think You Know But You Have No Idea
As we all know Tashera Simmons as being the back bone to the home and family of rapper DMX. She never once gave any negative feedback with all the issues surrounding him.
Our friends over atumf got the exclusive drop on what Tashera Simmons has been up to: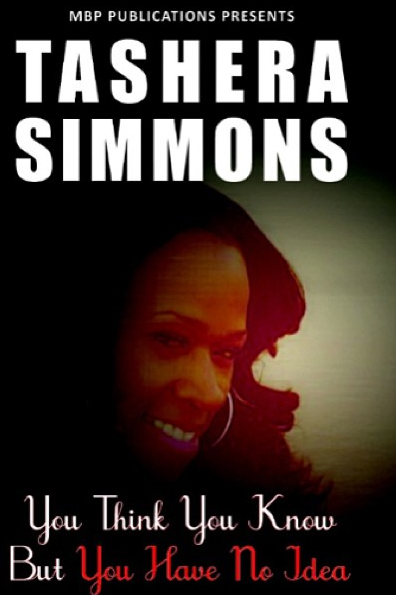 Even with the multiple monkeys on his back she remained ride or die for her husband ( now ex ) and family. Although it got to the point that she had to do what she had to do for herself and her children.  Letting go of the one time rock of the family. That once put her on a pedestal, then become the rock that was drowning everyone and himself. With all her struggles she decided to make an encouraging book. To help any girlfriend, spouse or person going through something that only themselves can get out of. Doing it with class and the faith or God. She tells the world all of her life story.
Recently published "You Think You Know But You Have No Idea" by Tashera Simmons. An in-depth memoir, the book chronicles the life of Tashera Simmons in an emotionally touching story that truly opens up to detailing her life before, during and after her marriage to infamous rapper – DMX.
With the city of New York serving as the ideal backdrop for the kick -off to this national book tour, Yandy Smith (VH1 Love & Hip HopNY) hosted this conversation and cocktails themed affair.
Open to the public, the event was held at Katra Lounge. Tashera Simmons, recently known for being on TLC's Starter Wives, grew up in Yonkers, New York with her mother, father, and seven siblings. Simmons first met her rapper husband, DMX at age 11. They began dating when she turned 18; he was also living in Yonkers at that time. Simmons is estranged and legally separated from her on and off again jailed husband Earl Simmons, better known by his stage name of 'DMX'. This mother, author and business woman wrote "You Think You Know But You Have No Idea" to let the world know her side of the story and provide an air of truth to what has unfortunately been misconstrued in the media. "This book is not a negative tell – all, rather I wanted to use this outlet as a chance to expound on how despite the adversities and turmoil I faced, I am still able to rise with a positive outlook on life and an appreciation for all the things that have come my way", states Tashera Simmons. Having experienced domestic violence, Simmons is using her story to be an advocate for women experiencing domestic violence and will also partner will local domestic violence organizations along her tour as well as donating partial proceeds from all sales to this cause.
Receiving praise from Iyanla Vanzant , Hilary Clinton, and more Simmons book provides readers with a chance to hear and how despite hardships, she continues to strive for success while living her life on a platform for the world to see.
To watch the video coverage head on over to 4UMF and check it out…It's Gooooood!
Related articles