Now that Cassie and Alex Fine are officially married, her ex Diddy has something to say.
It appears that Diddy is officially moving on from Cassie even though he had no choice in the situation. Read on to see how Diddy Reacts To Cassie + Alex Fine Married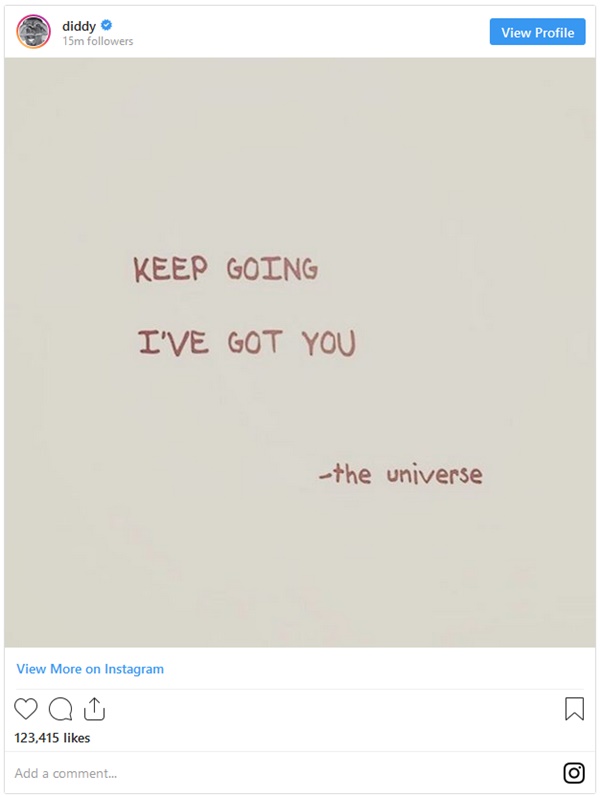 CelebNMusic247.com has the latest on Diddy who took to Instagram following the news that Cassie, of whom he dated on and off for a decade is married.
Like we previously announced on last week that Cassie married Alex Fine on Wednesday.
It also didn't stop the 49-year-old rapper subsequently posted a cryptic Instagram quote, Khloé Kardashian-style.
Keep going I've got you – the universe. Diddy made sure to post a black heart emoji following the statement.
In addition to the marriage announcement, Diddy also is saving face without acknowledging Cassie, 33, and Fine baby news. The happy couple is also expecting their first child together.
Less than a year ago, Cassie and Fine made their romance public. He was her personal trainer which Diddy hired for the songstress back in 2018.
Apparently, Alex was giving her everything Diddy was NOT.
He made sure to weigh in on the baby news as well on Instagram, saying:
Congratulations @Cassie and Alex. – I wish you all nothing but love and happiness. God bless.
This October will make a year since Cassie and Diddy split for the final time.
Diddy wants everyone to know he never looks back at his past: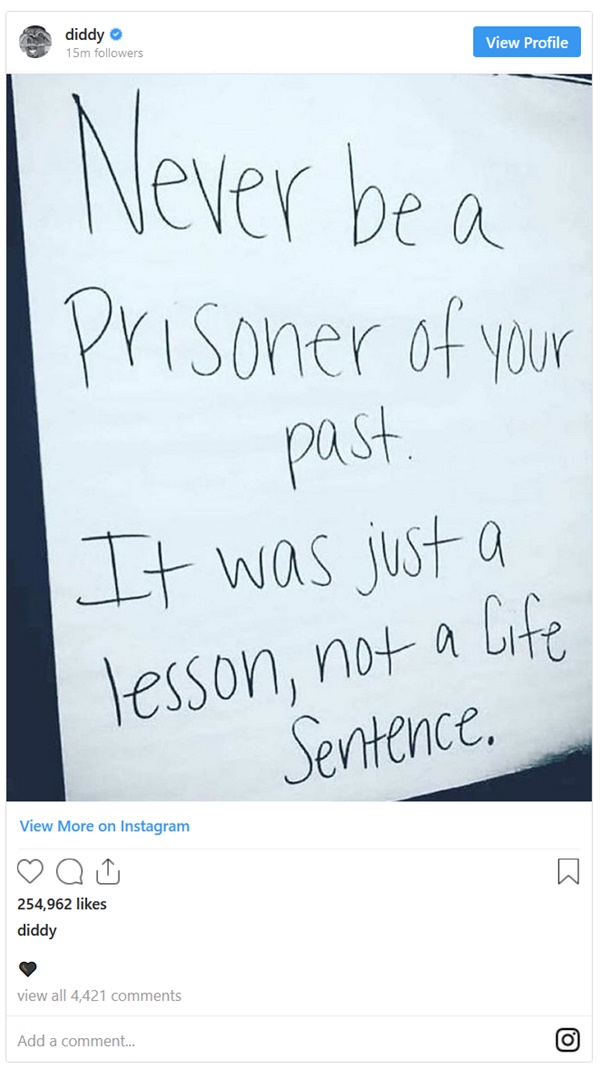 We just think it's funny how he continues to act unaffected.