Did Rick Ross and Lira Galore Dup Us About The Split???
We were feeling all sad about Rick Ross and Lira Galore's relationship ended but Did Rick Ross and Lira Galore Dup Us About The Split since Rosay's Sorry Video has just dropped?
Yes, Rick Ross' dropped his new video for "Sorry" dropped and it stars his fiancee' Lira Galore. If you remember Rick and Lira had both posted photos from the set on their Instagram accounts during the filming. Then just days later CelebNMusic247.com reported that Lira Galore walked out on Ross.
That's when we noticed this verse in his new video where Rick spits "She packed her bags and left me home, and I'm still hurting."
And then in the video Lira packs her bags and walks out on Rick Ross in the video…hmm!
Sounds way too familiar right?
If they did indeed fake their split to promote the "sorry" video then that is just as whack as DJ Khaled proposing to Nicki Minaj. Remember that fraudulent news from Khalid's camp. It was like beauty and the beast, but the beast was trying to claim the beauty who was like "yeah…he's nice, but not my type."
Watch the "Sorry" video and decide for yourself…while I try to get out of my feelings:
[rpi]
Meanwhile CelebNMusic247.com has noticed that Enstarz is reporting that Lira Galore is no longer wearing her engagement ring after reports swirl that her and Rick Ross split.
Apparently the rumors that Rick Ross snatched his engagement ring from his now ex-fiancée are true.

Lira Galore recently uploaded a series of snapshots on Instagram and her 11 carat diamond ring is nowhere to be found.

In one photo posted Monday night, her left hand is on full display as she rocks a pair of ripped black jeans. But what's missing is the ring that Ross gave her when he popped the question just a few short weeks ago…
Now we beg to differ since Lira Galore posted some photos on Tuesday and she is still wearing her engagement ring. – Take a look: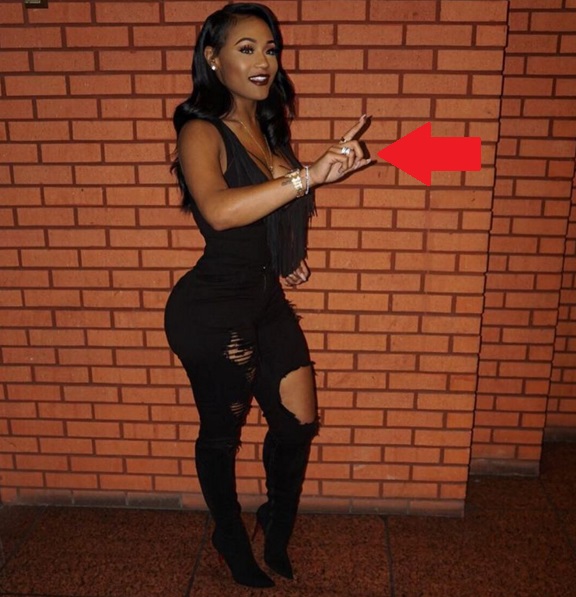 Do you think Rick Ross & Lira Galore Dup Us About The Split?