The Aftershock 2019 Lineup for the hard rock music festival apparently leaked, and if it's true, it's definitely stacked.
Our only question is where is Metallica? Rumors have been swirling that they were going to headline one of the nights which is now upped to three. Read on to see the unofficial Aftershock 2019 Lineup...
CelebNMusic247.com has just received word that an unofficial Aftershock 2019 Lineup for the Monster Energy Aftershock festival popped up on Reddit on Monday.
We are NOT sure how true the Aftershock 2019 lineup is, but if it is true there are a lot of repeat headliners that are sure to blow the leaves off the trees in Discovery Park, Sacramento.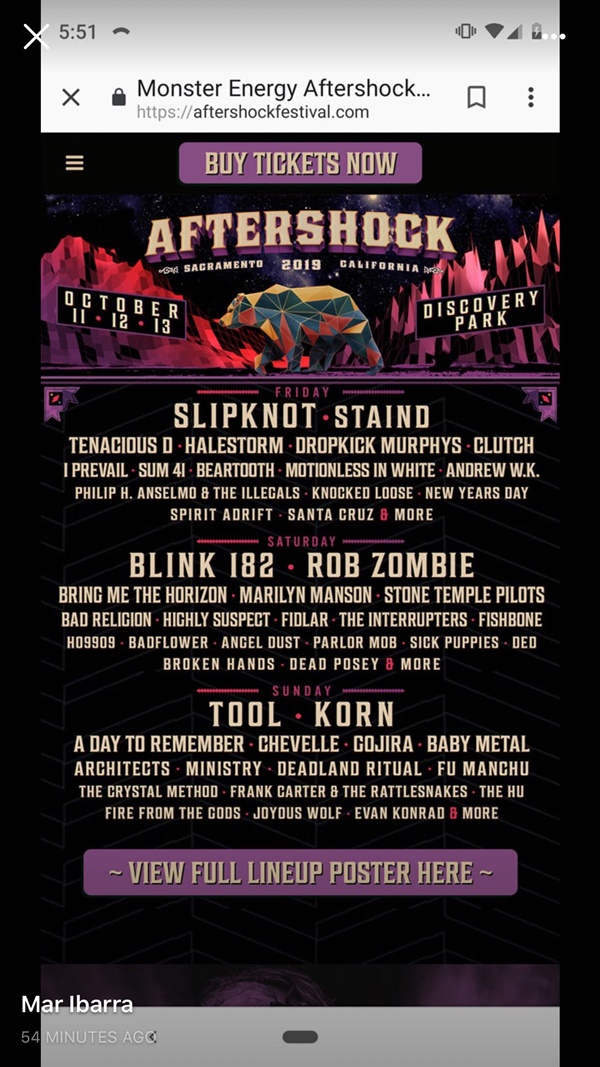 The Monster Energy Aftershock festival is one of our favorite music festivals outside of BottleRock, KAABOO, Treasure Island and Outside Lands.
With that said, if this leak is true, the Monster Energy Aftershock festival brings back Slipknot and Staind on Friday, October 11th, Blink 182 and Rob Zombie on October 12th and closing night three is Tool and Korn on October 13th, 2019.
The festival tweeted that the lineup will actually be unveiled Tuesday: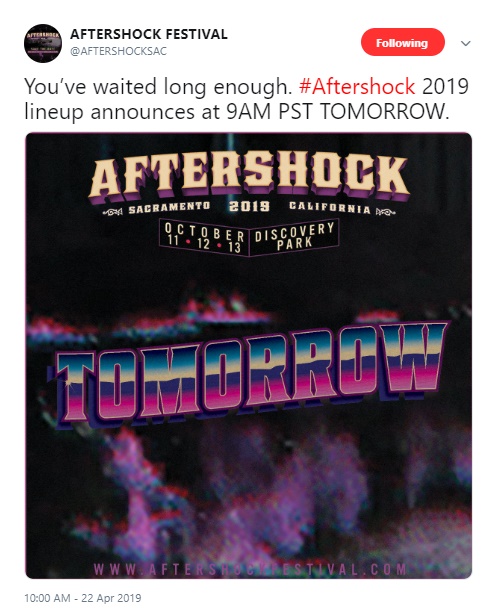 We will let you know if this was just a hoax or real on Tuesday when the official Aftershock 2019 lineup is revealed.