Dame Dash has nothing to hide when it comes to showing receipts on how much he makes in child support court.
The once rap mogul and now vetran of hip hop Dame Dash is going viral this morning since he revealed in court that he makes only $56,000 a year. Read on for the latest on Dame Dash Child Support Court…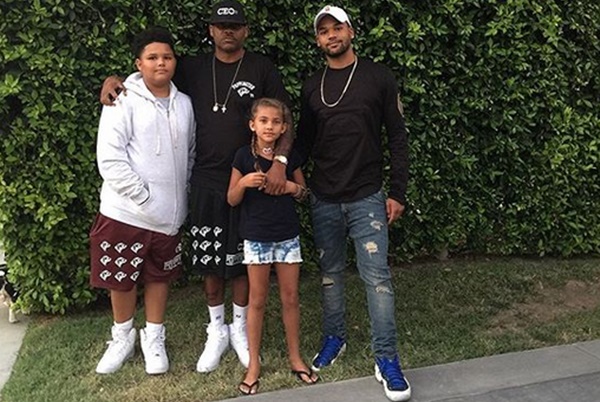 CelebNMusic247.com has the latest on Dame Dash who is currently in court fighting the child support agreement he originally had with his ex-wife, Rachael Roy.
According to his child support agreement, Dame Dash is required to pay 6K a month in support payments for their two daughters.
Here is what we've learned:
Now, Dame's lawyers appear to be making two arguments against the agreement. First, they are arguing that the sum of 6k should be cut to 3k because his oldest daughter is now 19, an argument which may fail since in New York child support payments are required until the child turns 21.

According to court documents, Dame Dash is also making another claim against the agreement- that he makes only $56,000 a year.
Yes, you read that right. ….$56,000 a year!
MTO is reporting that
Dame's lawyers are arguing that given his meager earnings, he should not be responsible for paying such large child support amounts and is asking the court for a downward departure.

Dame's attorneys also claim that his ex-wife Rachel makes more than $500,000 a year.

The disgraced former Rocafella boss is currently behind in his child support payments to Rachel (and understandably so based on his earnings), but claims that despite that, he has been consistently paying $3,666 a month for their 11-year-old daughter Tallulah's private school, which is separate from his child support payments.
Back in the day, Dash was one of the largest paid moguls in hip hop, but those days are over. He is no longer one of Forbes wealthiest men. He used to have a net income of $100 million, but those days are behind him.