DaBaby Sued for Vicious Concert Slap!
It appears that "Bops" rapper can DENY, DENY, DENY, all he wants to, but at the end of the day he has been SLAPPED with a lawsuit after a vicious concert slap. Read on for more about DaBaby Sued Concert Slap…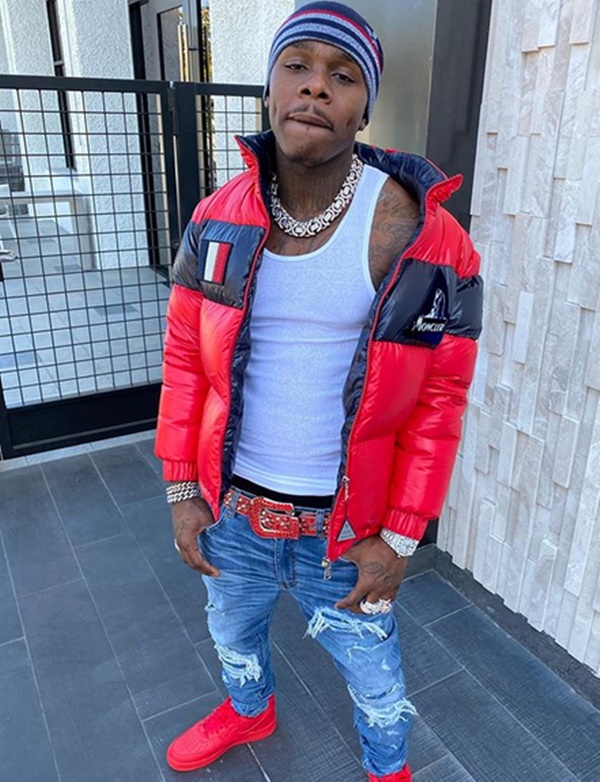 CelebNMusic247.com reports that the rapper has been HIT with a lawsuit from the woman who claims the rapper smacked the hell outta her at a recent concert.
According to the victim, Tyronesha Laws, she just filed the suit, claiming she was minding her own damn business when the rapper, "suddenly and without any warning," lashed out and brutally and violently struck her in the face.
She was at the Tampa gig when Jonathan Lyndale Kirk aka DaBaby walked through the crowd when she was stuck by DaBaby.
TMZ reports:
In docs, obtained by TMZ, Tyronesha says she was in the crowd of concertgoers waiting for DB to take the stage. She says he did not simply walk on the stage to begin his performance, and instead, proceeded through the crowd with his entourage, and "without incident." Until he got to her.

She claims DaBaby expressed no remorse for his slap and points out the rapper made fun of the situation on social media when he posted a skit featuring comedian Michael Blackson.
Recently, the 28-year-old rapper issued an apology, but at the same time denied slapping the woman who was said to have tried to take a photo of him at his concert.