DaBaby DEADS B. Simone Dating Rumors!
North Carolina rapper DaBaby isn't getting caught up in any mess with a celebrity. hip-hop star DaBaby has come forward to put a swift end to recent speculation suggesting he's dating online personality B. Simone. Read on for more tea on DaBaby and what he is saying about the B. Simone dating rumors…
CelebNMusic247.com reports that DaBaby unknowingly ignited RUMORS with fans after he shared a new promotional trailer revealing Simone is co-starring in his new "Find My Way" music video.
DB's post read as follows:
BOOM ? "FIND MY WAY" (Official Video) / Short Film ? TOMORROW?? Starring Baby & @thebsimone ? Directed By: @reelgoats ? Stupid a** n*gga lol, #MarketingGOAT ? #BABY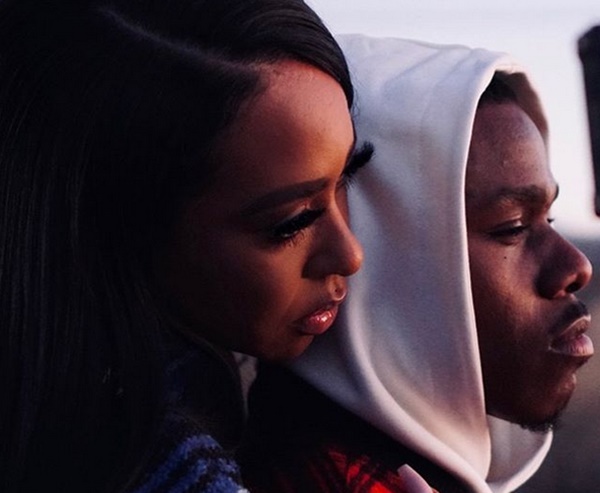 Shortly after the harmless promo, DaBaby went to Instagram Tuesday and made the dating rumors quickly fade to black.
View this post on Instagram
Adding more fuel to the RUMORS Simone has gushed over her love for the rap star over the past few months, and of course, it didn't help.
B has relied on her Instagram page to share her feelings for the North Carolina native:
MODD AF ? Imma big dawg you a pup to me ????? ????No one will out hustle or out work me that's a fact not an opinion …. I HAVE 27 DAYS …
The love didn't stop there. NOPE – B. Simone posted another IG post as seen below:
B. Simone continued o boast about DaBaby saying:
That ain't tha ….man y'all already know WTF going on ?? Jesus i ask you for patience. I ask you to lead him home and stop letting him entertain these girls ? He probably fake laughing at some lame hoe jokes… don't worry king… A real clown is on the way ! TF! He prolly wasting his time with a girl that don't even like kids while I'm over here ready to be a step momma . I been practicing and everything "ahht ahhht sit down ! Imma tell yo daddy when he get home " see i got this ?? I'm ready bae! ughhhh when i meet him should i be like "hey Zaddy" or "hey king" orrrrr should i say "babyyy boooyyy cmere" ?"
In mid-March 2020, Baby teamed up with pop singer DaniLeigh.
What do you think about the DaBaby B. Simone dating rumors?