Common Heading to Def Jam
Common is apparently saying goodbye to Warner Bros. Records since he fulfilled his contract with his 2011 The Dreamer/The Believer album and is heading to Def Jam
CelebNMusic247.com has learned that the "Kingdom" rhymer announced that he is now officially signed to Def Jam Recordings. The news of Common's label change comes just a month before he releases his tenth studio album Nobody's Smiling, due out July 22.
Lonnie Rashid Lynn, Jr aka Common is currently putting the final touches on his highly anticipated Nobody's Smiling album. 
We've also learned via Revolt that Common's album will be executive produced by his good pal No I.D., who happens to be the head honcho of Artium Records, which Common has also signed to under the new Def Jam venture. The timing of the signing couldn't have been more perfect, considering that it was 20 years ago when the two rap heavyweights connected for Common's breakthrough opus Resurrection. In case you happen to live under a rock, that's the supreme LP released during the rap golden era of 1994, which featured timeless tracks like "I Used To Love H.E.R."

"Common and I have a long history of making great music together," said No I.D. in a press statement about the new deal. "His rich legacy and robust talent are perfect additions to the Def Jam family. It's particularly significant that he's coming under our roof for his 10th album as a matured artist and cultural ambassador. It's a tremendous boost for the spirit of Def Jam as well as the world of hip-hop."

20 years later, it brings us all great excitement to hear that No I.D. and Common aren't only reconnecting for a new album—they also worked together on Com's 2011 album—but that they'll be doing amazing work under one label.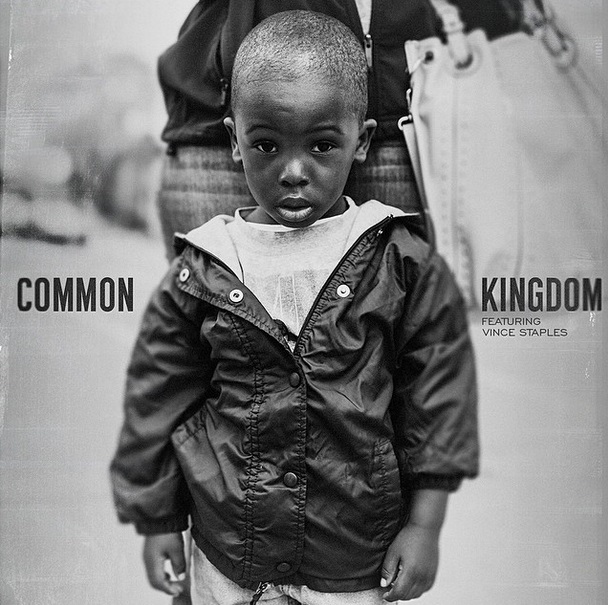 Common released new album art for his upcoming single "Kingdom Come" which drops on Friday, check the trailer:
Common writes:
"It's time. "Kingdom" featuring @VinceStaples. He Went Off!"
Related articles