Months ago we got word that R&B singer Chris Brown was snorting again but now someone else got a few shots of Breezy partying hard in da club.
For years Breezy has allegedly been dealing with a drug problem and now he's on full exposure. Read on since Chris Brown caught sniffing alleged substance…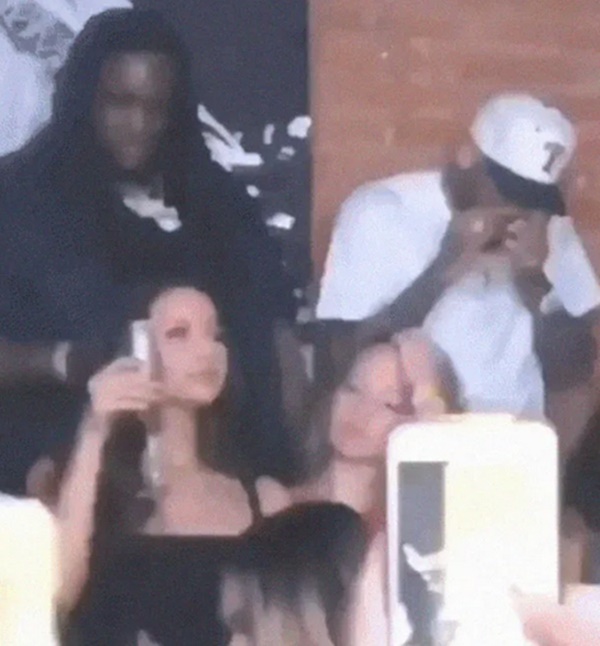 CelebNMusic247.com has photos of the singer while inside a Dallas nightclub, appeared to have been sniffing some form of drug, possibly cocaine.
While Chris Brown thought he was safe up in the cut of a club, a fan recorded the incident and shared the video on social media. #SMH
MTO was the first to report that Chris Brown, 30, has been struggling with a drug problem for more than a decade.
In 2013, he voluntarily decided to enter rehab. If you recall, Brown was asked to remain a resident at the Malibu treatment facility until there was a hearing after he completed his 90 days cleanup. If he didn't follow the judge's rules then it would be jail time for the R&B singer. Brown didn't last there, on no, he was kicked out of the treatment facility and sent to Northern Neck Regional Jail.
The sad this about all this is that Chris is a talented chart-topping singer, songwriter, dancer, actor, and entrepreneur. He just can't hold it together, nor does he put himself around positive people. From a label perspective, he has sold over 140 million records worldwide, he's one of the world's best-selling music artists. Brown has won several awards, including a Grammy Award, 15 BET Awards, 4 Billboard Music Awards, and 6 Soul Train Music Awards.
At the end of the day, what does all that mean if he can't keep his shhh together? He has a problem and it allegedly deals with a white powdery substance. He needs help. It also explains the singer's troubles with relationships and the people in his life. The stuff seems to be his driving force to keep up the charade on stage, but he looks like a junkie.