Yesterday, Tiffany Haddish was an absolute hoot on Tuesday's episode of "The Ellen DeGeneres Show," but more than just make us laugh, the comedian also filled us in on a little secret.
During a game of Burning Questions, the TV personality asked her guest if she's "ever dated a celebrity that the world doesn't know about. Now 24 hours after her reveal that she smashed 2000s rap star Chingy Tiffany Haddish is lying..
CelebNMusic247.com has the latest tea spill about Chingy Tiffany Haddish hooking up. He says Tiff is lying and that she slept with his brother instead.
Maybe Chingy doesn't remember Tiffany Haddish or she does't remember correctly, but the comedian made the stunning revelation on Ellen Degeneres' daytime talk show during her burning questions segment.
Here is how it played out:
Ellen asked, Tiffany, "Have o ever dated a celebrity that the world doesn't know about?"
Tiffany laughed at first and then told Ellen:
Chingy?
Ellen then followed up:
Oh yeah, did you and Chingy date?
Then Tiffany Haddish added details saying:
I mean it was a hookup. . . . That was the early 2000s y'all I don't even know if that counts anymore.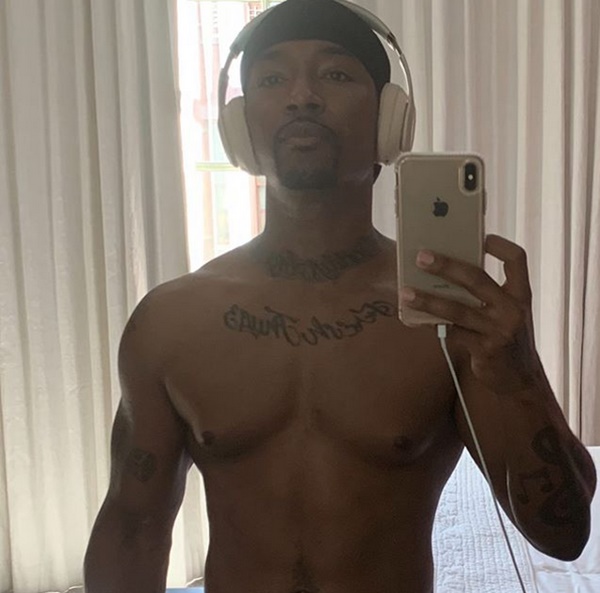 Well Chingy immediately took to Instagram to shoot down Tiffany's claim.
Chingy told fans:
Now @tiffanyhaddish knows damn well that's a lie an since she lied…
He added:
I'm a tell the truth she used to hook up with my brother not me but she liked me.
Chingy concludes:
Hey if we gone be honest let's be honest? #chingy #facts #juslikethat
We look at it like this – for so many years Chingy has been accused of being gay, so why not let Tiffany tell the story. It's NOT like he's doing anything, and the fact she brought him up, gave him some clout, but he's killed that with his post: