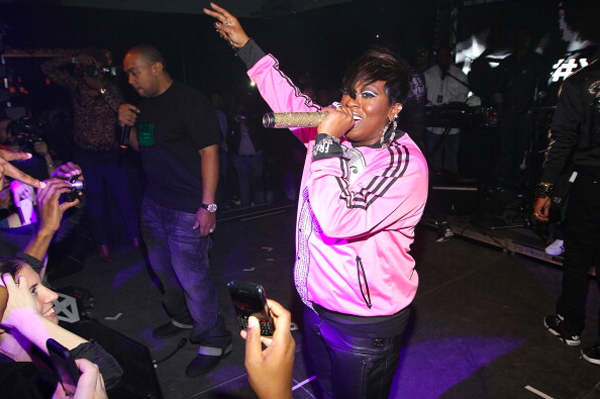 (CelebNMusic247) after Drake's announcement that he will be doing a posthumous album with the lat songstress Aaliyah.
Missy Elliott and producing partner Timbaland have now stepped forward to announce that they will NOT be participating in the upcoming  project.
Wow, without those two behind the album it will NOT have that true Aaliyah sound. Although, RUMORS have circulated that Drake would have some involvement by both Missy and Timbo will NOT.
Longtime manager for Missy Elliott,  Mona Scott-Young shared in a statement:
"Although Missy and Timbaland always strive to keep the memory of their close friend alive, we have not been contacted about the project nor are there any plans at this time to participate…We've seen the reports surfacing that they have been confirmed to participate but that is not the case. Both Missy and Timbaland are very sensitive to the loss still being felt by the family so we wanted to clear up any misinformation being circulated."
Missy Elliott explains:
"Tim and I carry Aaliyah with us everyday, like so many of the people who love her. She will always live in our hearts. We have nothing but love and respect for her memory and for her loved ones left behind still grieving her loss. They are always in our prayers."
I don't blame Missy or Timbo at all. They were all so close and if the feeling isn't right then I support Missy and Timbo 100.
The question now is, will Drake be able to pull of a successful Aaliyah album that won't come of like a Young Money project?
Follow CelebNMusic247.com on Twitter – Like us on Facebook and Friend us on YouTube
Related articles