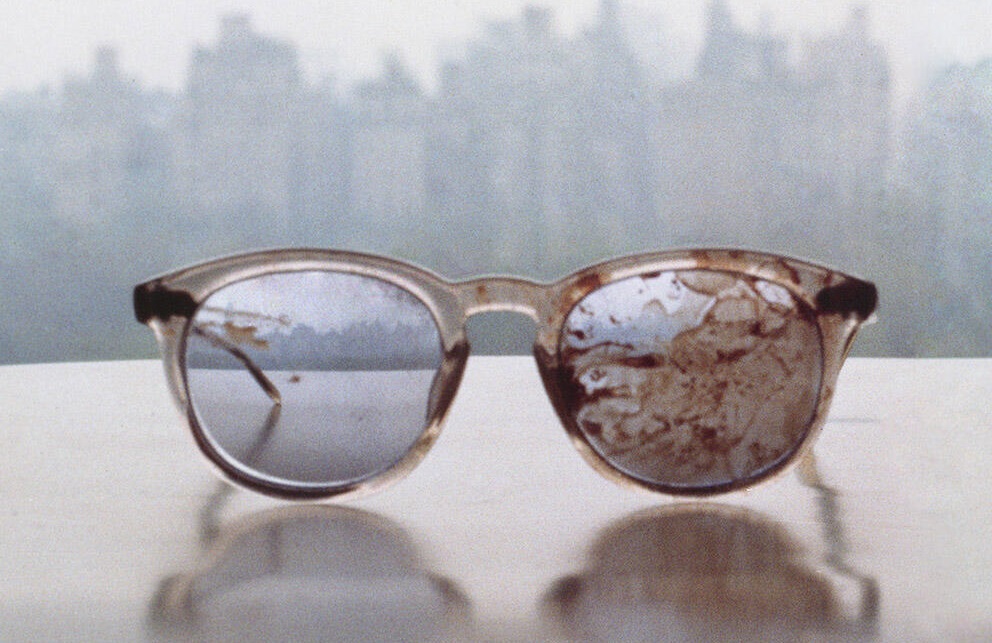 Yoko Ono is speaking out against gun control using the glasses that her late husband and former Beatles member John Lennon was wearing the day he was shot dead in front of his home. She's the latest supporter to the gun control movement in the US.
The glasses now splattered in John's blood are a speaking loud in a protest against gun control. It's a chilling thought that the blood on the glasses are of the late John Lennon, and that Yoko kept them as is, never forgetting the day her loved one was taken away by a crazed fan with a gun.
After getting behind the campaign to stop fracking in New York, gun control is the latest cause on Ono's radar. She expressed her thoughts on the subject via a series of Tweets yesterday, all of which included the image of Lennon's bloody glasses – the ones he wore on the day he was killed.
Besides being hugely symbolic, the picture is also the cover of Ono's 1981 memorial album, Season of Glass.
Yoko Tweeted along with the bloody glasses:
"31,537 people are killed by guns in the USA every year. We are turning this beautiful country into a war zone."
Later, Ono got more personal, tweeting :
"The death of a loved one is a hollowing experience. After 33 years our son Sean and I still miss him."
CelebNMusic247 brings you latest news on celebrity daily…Stay connect:
Stay Connected to CelebNMusic247.com: Follow us on Twitter – Like us onFacebook and Friend us on YouTube 
Related articles