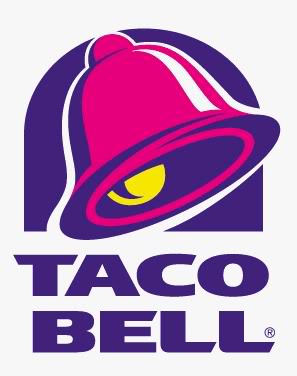 Why run for the border when you could go there by horse?
This is so gross! Our friends over at 4UMF gave us the heads up on this second horse meat scandal…
Check it:
Certain Taco Bell products at franchises in the UK have been found to have horse meat in them, as the Mexican-style fast-food giant becomes the latest restaurant chain to become ensnared in Europe's widening equine mislabeling scandal.
Taco Bell began testing for the suspect meat after a number of chains in the UK discovered traces of horse in their products.

The chain subsequently detected horse meat in some of its own beef products, theBBC reported Friday, and pulled the tainted products from its three UK locations immediately.

"Based on that testing, we learned ingredients supplied to us from one supplier in Europe tested positive for horse meat," a Taco Bell spokesperson told BBC. "We immediately withdrew it from sale, and discontinued purchase of that meat and contacted the Food Standards Agency with this information."

The FSA, the UK's equivalent of the U.S. Food and Drug Administration, said Friday that at least three other companies had found horse meat in their products as well.

The other affected products were Birds Eye Traditional Spaghetti Bolognese and Beef Lasagne and Brakes Spicy Beef Skewer.

The troubling results were found after the chain's countrywide conducted a third round of testing.

Horse meat was first discovered in January in frozen hamburgers being sold in the UK and Ireland.
The news spurred more testing, after which traces were discovered in processed beef products across Europe.

Last week, Swedish furniture giant Ikea was drawn into the fracas after authorities detected horse meat in frozen meatballs labeled as beef and pork that were sold at outlets in 13 countries across the continent.
CelebNMusic247 brings you latest news on celebrity daily…Stay connect:
Stay Connected to CelebNMusic247.com: Follow us on Twitter – Like us onFacebook and Friend us on YouTube 
Related articles