Cardi B Officially Back With Offset!
To all the THOTS, side chicks, gold digger around the world, Offset is OFF LIMITS because he is back with Cardi B. Read on for more on Cardi B Offset back together…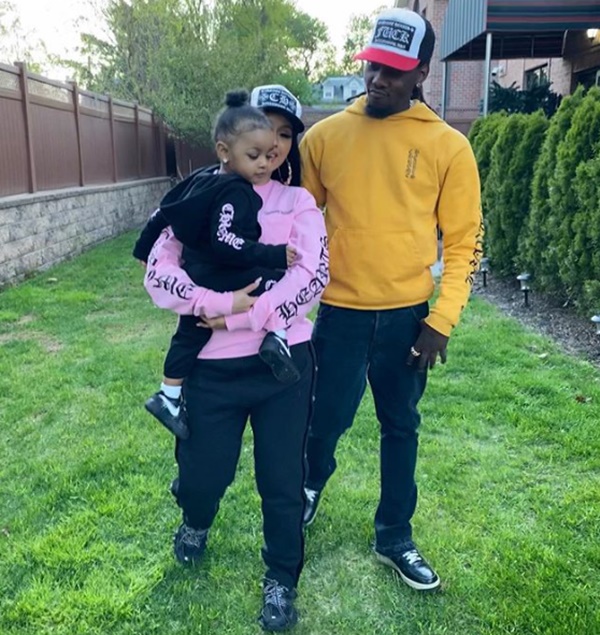 CelebnMusic247.com reported that Cardi B and Offset were spotted kissing at her birthday bash and that he bought her an over the top lavish gift.
No man does that if he's breaking up with his wife. Offset was doing everything he could to get back in with Cardi B and it worked.
Cardi B is confirming what our own eyes have been telling us, she and her Migos frontman are back together, so divorce is NOT happening!
During the rapper's birthday celebration last weekend and another outing in Atlanta together this week, they seemed way more like a happily married couple than exes moving on … and Cardi says the reason is pretty simple.
Cardi denies she's gone back to Offset for attention, instead it's just that she's a "crazy bitch" who can't make up her mind. She says one day she's happy, the next day she wants to beat him up … and then she starts to miss him all over again.
It all sounds completely difunctional, but if it works for them so be it.
She adds:
It's hard not to talk to your best friend. It's really hard not to talk to your best friend.
Of course, there's also a sexual reason too. Cardi bluntly put it like this:
It's really hard to have no d**k.
We fully understand that. Anyways, Cardi also responded to haters accusing her of only taking her husband back because he bought her a brand new Rolls for her 28th bday.
If you recall, Cardi filed for divorce last month claiming their marriage was beyond repair … she's seeing it differently now. Or at least today.